AIRCRAFT PLATFORM SYSTEMS
GP-19 GUN POD
AIRCRAFT PLATFORM SYSTEMS
GP-19 GUN POD
GP-19 Gun Pod
Self-contained .50 cal GAU-19B Gun Pod
The GP-19 is a self-contained .50 cal GAU-19B gun pod designed for reliability and ease-of-use.
High Reliability
Modern gun designed for sustained high rates of fire
Integrated ammunition booster motor
Simple ammunition feed system
Simple Aircraft Integration (self-contained)
14" lugs for mounting
Trigger circuit
(Optional) Trickle charge for battery
Tactically Optimized
Removable magazine
Last round switch
Integrated bore-sight adjustment
Quick access fairings
Increased Maintenance Intervals
Superior mission availability
Reduced maintenance costs
Lower cost of ownership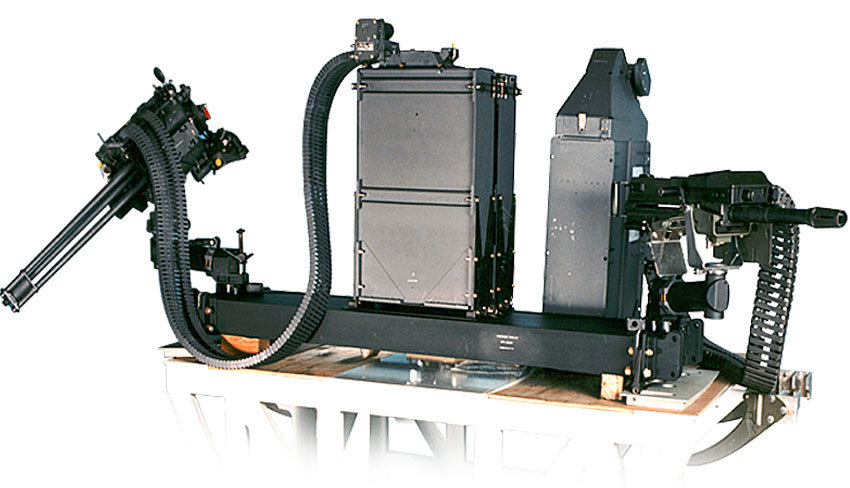 GP-19 Gun Pod Technical Specifications
Empty Weight

214 lbs

Gross Weight

396 lbs

Rate of Fire

1,100 – 1,300 spm

Max Capacity

600 rounds

Battery Life

10-15 magazines

Dispersion

3 mil @ 75%

MIL-STD-8591 COMPLIANT
We use cookies to enhance your website experience. By continuing to visit this site, you agree to our use of cookies. Learn More
.

   Delivering The Best To The Best®
---
General Dynamics Ordnance and Tactical Systems is a global aerospace and defense company. We are a committed to providing the U.S. military and its allies with an extensive range of overarching products that provide a cutting-edge advantage to our war fighters. A General Dynamics Company.
Corporate Headquarters:
100 Carillon Parkway
St. Petersburg, FL  33716
Main Number: (727) 578-8100