AIRCRAFT PLATFORM SYSTEMS
UH-1 Plank
AIRCRAFT PLATFORM SYSTEMS
UH-1 Plank
UH-1 Plank
Modular helicopter weapon system
The UH-1 Plank modular helicopter weapon system designed and produced for the Bell UH-1, Huey II, 212 and 412 aircraft. It utilizes a unique modular concept to quickly configure aircraft for armed or unarmed missions.
The UH-1 Plank extends across the aft cargo compartment providing mounting points for the weapons and ammunition cans. The configuration allows the weapons to be stowed with the aircraft doors closed. Other components are located on a separate pallet to maximize space within the crew compartment.
The UH-1 Plank is easily installed and removed with eight quick-release pins. The weapon system can be configured using an array of weapons, but its primary weapon system configuration includes two pintle-mounted GAU-19/A 12.7mm Gatling guns.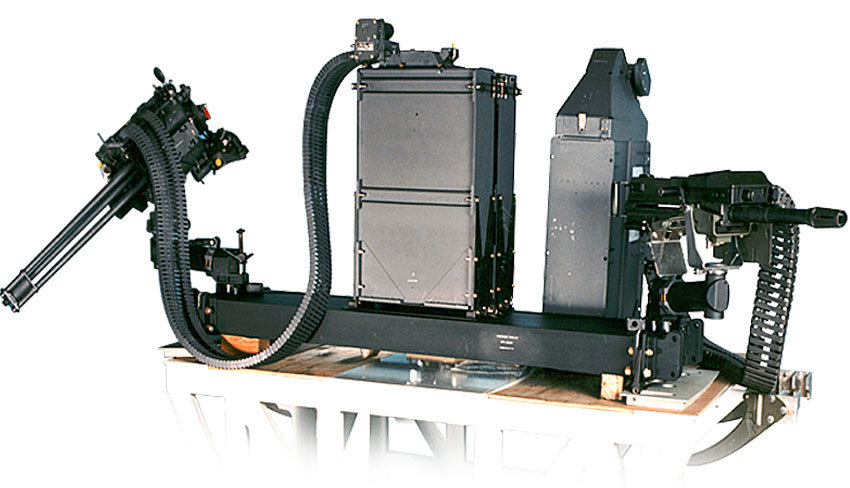 UH-1 Plank Technical Specifications
| | |
| --- | --- |
| Gun with mounts | 220.8 pounds (100.36 kg)/ 441.6 pounds (200.72 kg) |
| Can and chute | 70 pounds (25.86 kg)/140 pounds (51.28 kg) |
| Electronics and cables | 176.4 pounds (80.17 kg)/ 352.8 pounds (160.34 kg) |
| Armament Hardware Total | 787.2 pounds (357.82 kg) |
| UH-1 Plan w/Installation kits | 200.0 pounds (90.91 kg) |
| Ammunition (1,600 rounds) | 496.0 pounds (225.45 kg) |
| System Total | 1,483.2 pounds (674.18 kg) |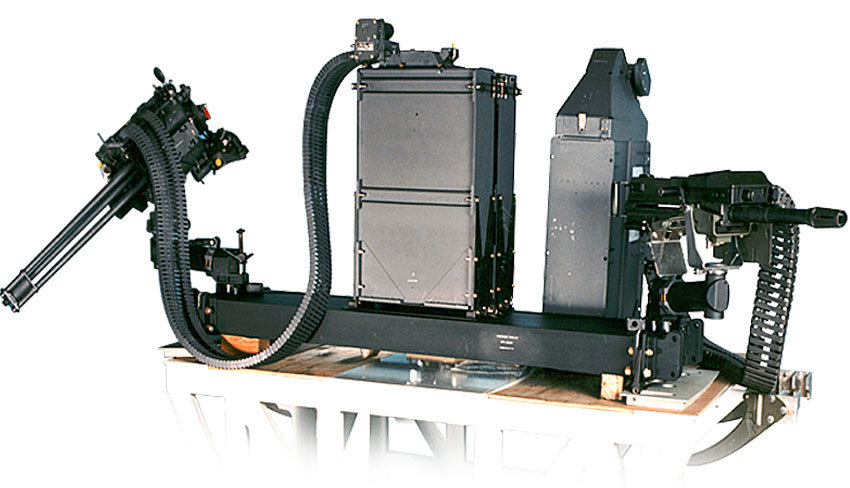 We use cookies to enhance your website experience. By continuing to visit this site, you agree to our use of cookies. Learn More.

Delivering The Best To The Best®
---
General Dynamics Ordnance and Tactical Systems is a global aerospace and defense company. We are a committed to providing the U.S. military and its allies with an extensive range of overarching products that provide a cutting-edge advantage to our war fighters. A General Dynamics Company.
Corporate Headquarters:
100 Carillon Parkway
St. Petersburg, FL  33716
Main Number: (727) 578-8100