INDIVIDUAL AND CREW-SERVE WEAPONS
GAU-19/B Lightweight Gatling Gun
INDIVIDUAL AND CREW-SERVE WEAPONS
GAU-19/B Gatling Gun
GAU-19/B Lightweight Gatling Gun .50 Caliber
Lightweight, Reliable, Lethal
The GAU-19/B .50 caliber Gatling Gun is a lightweight gatling gun for application on a variety of air, land and sea platforms, including helicopters, fixed wing aircraft, land-based vehicles, naval vessels and high-speed patrol boats.
With a rate of fire of 1,300 shots per minute, the .50 caliber GAU-19/B provides superior firepower in a lightweight system. The total system weight of the three barrel GAU-19/B is neutral to that of a single barrel machine gun.
Lightweight and devastating firepower make the GAU-19/B the ideal weapon system for air, land or sea operations.
The GAU-19/B has an unmatched 40,000 mean rounds between failure with the first scheduled maintenance begining at 35,000 rounds. It fires a standard NATO .50 caliber M9-linked ammunition. The gun's automatic clearing cycle ensures live rounds are not left in the gun.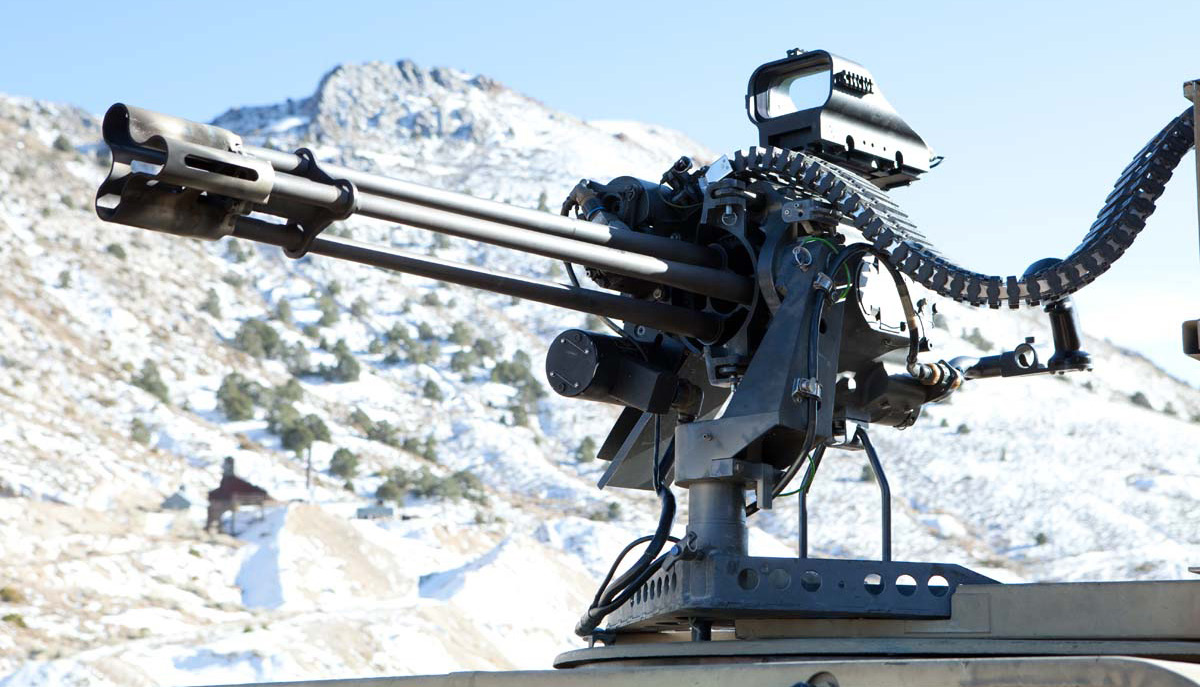 GAU-19/B Lightweight Gatling Gun Technical Specifications
Gun type
.50 caliber, three barrels
Reliability
40,000 mean rounds between
failure
Scheduled Maintenance
35,000 rounds
Gun Weight
106 pounds
Rate of fire
1,300 shots per minute
Dispersion
2.0 – 5.0 milliradians diameter, 80 percent circle
Recoil force
575 pounds at 1,300 shots per minute
Ammunition capacity
500 – 1,200 rounds
Ammunition
Standard NATO .50 caliber M9-linked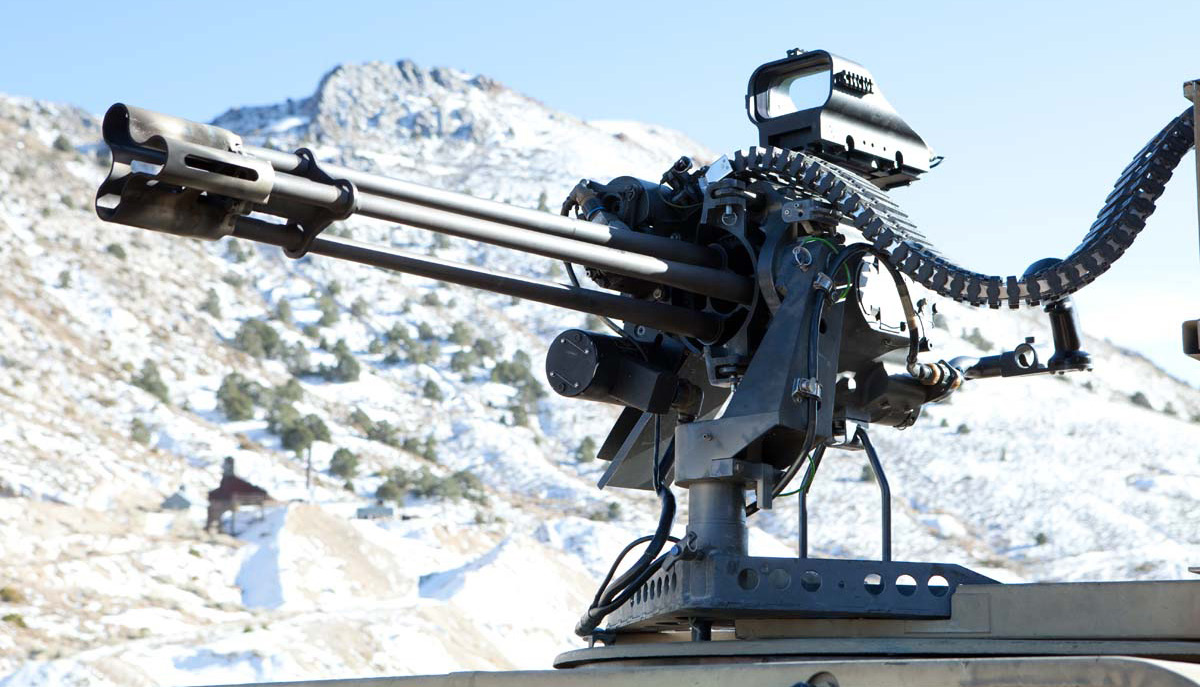 We use cookies to enhance your website experience. By continuing to visit this site, you agree to our use of cookies. Learn More.

Delivering The Best To The Best®
---
General Dynamics Ordnance and Tactical Systems is a global aerospace and defense company. We are a committed to providing the U.S. military and its allies with an extensive range of overarching products that provide a cutting-edge advantage to our war fighters. A General Dynamics Company.
Corporate Headquarters:
100 Carillon Parkway
St. Petersburg, FL  33716
Main Number: (727) 578-8100