Remote Weapon Stations
Samson MK II
REMOTE WEAPON STATIONS
Samson MK II
Samson MK II Remote Weapon Station
Enhanced survivability, multiple weapon station
The Samson Mk II is a dual-axis, gyro-stabilized, dual-sight remote-controlled weapon system capable of mounting multiple weapons. Based on the Samson Mk I, the Mk II offers improved combat capability with a lower silhouette, optional armor protection, improved hit accuracy, under-armor reloading, increased rigidity and higher gun elevation capabilities.
The Samson MK II supports main and secondary armaments, including a 25mm to 30mm main gun and a secondary 7.62mm coaxial machine gun with an optional 40mm grenade launcher. An anti-tank guided missile launcher and smoke grenade launcher are also optional.
The Mk II is lighter than manned turrets and does not require penetration into the vehicle hull, saving significant interior space. The in-hull reloading system boosts crew survivability, and the low silhouette enables the platform's surfaces to easily accommodate protective armor, ranging from STANAG level one to four.
The Samson Mk II provides mission flexibility in both urban and open country scenarios with maximum survivability for vehicle and crew
Samson MK II Key Characteristics
Low silhouette with under-armor reloading for any 6 x 6, 8 x 8, or tracked armored fighting vehicle.
Supports multiple weapons, including 25mm to 40mm weapons, anti-tank guided missile launcher, automatic grenade launcher and smoke grenade launcher
High hit and kill probability
Day/night operation and endurance under extreme conditions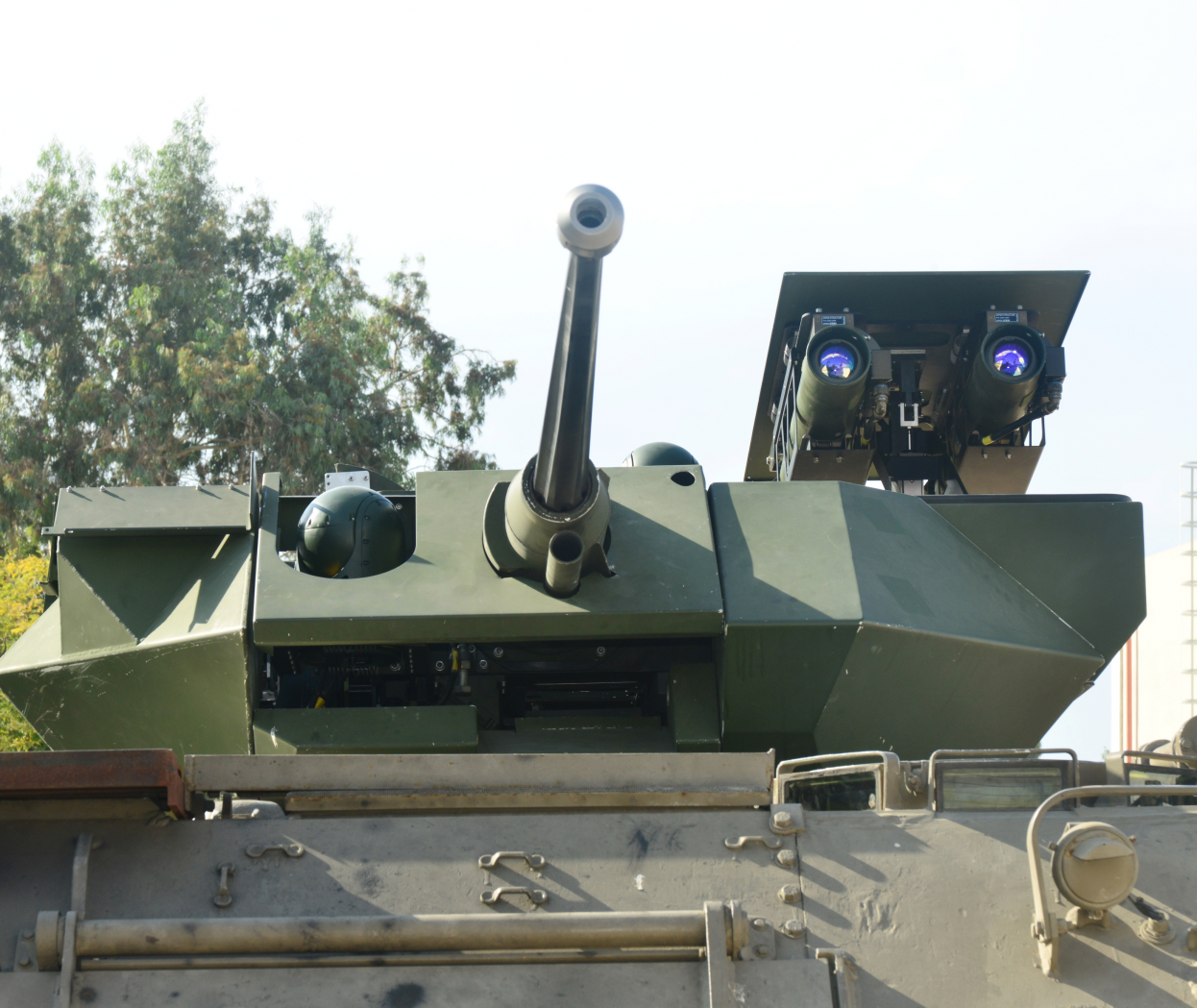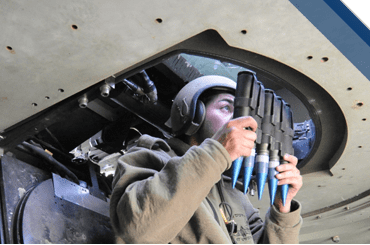 We use cookies to enhance your website experience. By continuing to visit this site, you agree to our use of cookies. Learn More
.

   Delivering The Best To The Best®
---
General Dynamics Ordnance and Tactical Systems is a global aerospace and defense company. We are a committed to providing the U.S. military and its allies with an extensive range of overarching products that provide a cutting-edge advantage to our war fighters. A General Dynamics Company.
Corporate Headquarters:
100 Carillon Parkway
St. Petersburg, FL  33716
Main Number: (727) 578-8100