REMOTE WEAPON STATION
Samson Dual
REMOTE WEAPON STATION
Samson Dual
Samson Dual Remote Weapon Station
Multi-threat capability in highly mobile situations
The Samson Dual remote weapon station is a robust system that can be mounted on a variety of wheeled ground platforms and tracked armored vehicles. The Samson Dual provides the simultaneous use of a wide range of main and secondary armaments as well as an optional anti-tank missile launcher, giving the Samson Dual significant capabilities for a multimission response. The Mk II is lighter than manned turrets and does not require penetration into the vehicle hull, saving significant interior space. The in-hull reloading system provides reliable protection while enabling the crew to continue combat under armor for maximum lethality and survivability on the open battlefield and in close urban situations.
Maximum lethality and survivability
for crew and vehicle.
Samson Dual Key Characteristics
Provides simultaneous use of main and secondary armaments for 4 x 4, 6 x 6, or 8 x 8 wheeled ground platforms and tracked armored vehicles.
Incorporates an anti-tank guided missile (ATGM) launcher as a force multiplier.
Gimballed, multi-sensor sight pod for high performance day or night.
Under-armor ammunition reloading
Super elevation and lead angle compensation
Supports urban and open country scenarios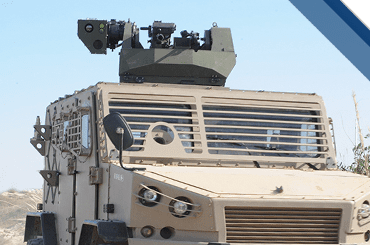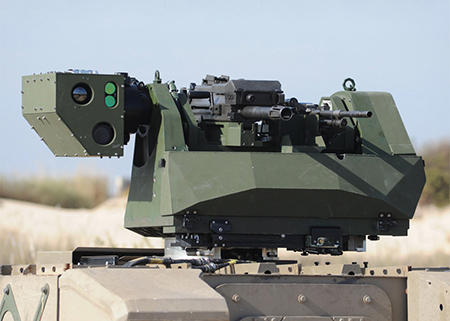 We use cookies to enhance your website experience. By continuing to visit this site, you agree to our use of cookies. Learn More
.

   Delivering The Best To The Best®
---
General Dynamics Ordnance and Tactical Systems is a global aerospace and defense company. We are a committed to providing the U.S. military and its allies with an extensive range of overarching products that provide a cutting-edge advantage to our war fighters. A General Dynamics Company.
Corporate Headquarters:
100 Carillon Parkway
St. Petersburg, FL  33716
Main Number: (727) 578-8100