LIGHWEIGHT TACTICAL VEHICLES
The Flyer 60 and The Flyer 72 Lightweight Family of Tactical Vehicles
LIGHWEIGHT TACTICAL VEHICLES
The Flyer 60 and The Flyer 72 Lightweight Family of Tactical Vehicles
A Purpose-Built Family of Lightweight Tactical Vehicles
A family of unique modular, Internal Air Transport (IAT) compliant, military grade, mission-ready vehicles that bring superior capability to the warfighters' ever-changing mission needs. Built for speed, mobility and maneuverability, the Flyer vehicles allow operators to access previously denied terrain in demanding environments. These versatile vehicles can be reconfigured to support multiple crew and mission profiles, from three to nine operators with full payload and mission profile kits.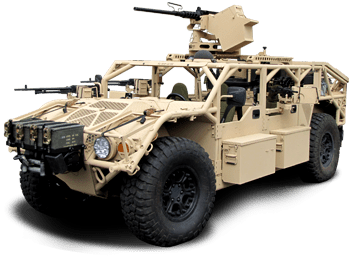 In creating a vehicle that inspires total confidence whatever the terrain, the Flyer60 ushered in the next generation of lightweight,  internally transportable vehicles.  The Flyer 60 is uniquely designed to fit into the V-22 Osprey while maintaining a 1:1 ratio of payload to vehicle weight.  It's a purpose-built, military-grade vehicle whose all-terrain capabilities and reliability have been tested and proven across the toughest of terrains.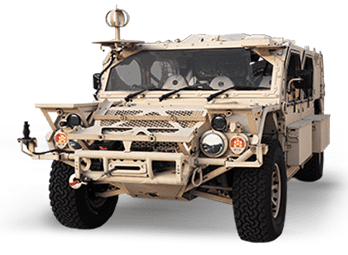 When going off-road and staying off-road in rugged and extreme terrain across different mission profiles is your goal, the Flyer72 is the vehicle for the you. The epitome of toughness, unsurpassed mobility and maneuverability, speed and capability, the Flyer72 is a purpose-built military grade vehicle whose all-terrain capabilities have been tested, proven, and operationally deployed. With its unmatched payload capacity and configuration versatility, the Flyer 72 provides  capability and versatility what the mission.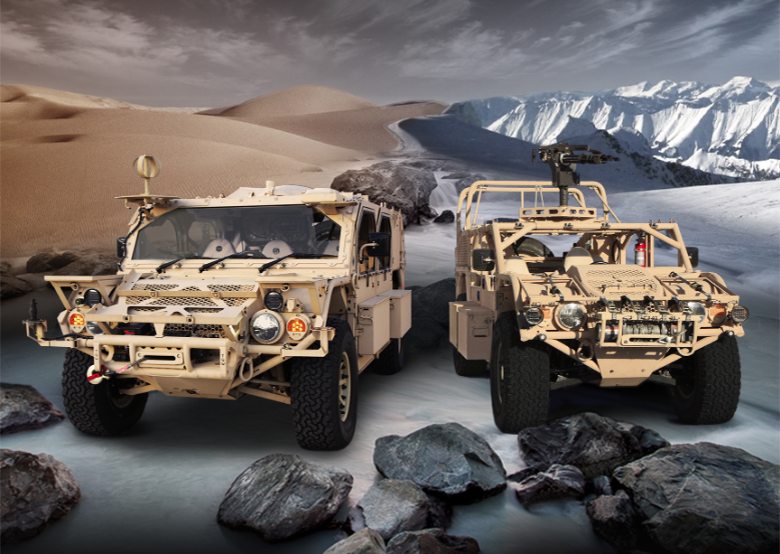 Component and Capability Commonality Across the Flyer Family
Component and Capability Commonality Across the Flyer Family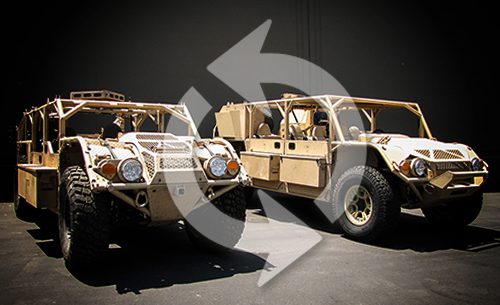 Sustainable Component Commonality
The Flyer60 and Flyer72 are based on the same modular chassis. The commonality between the two vehicle designs provide for similar training, maintenance and common inventory. The extensive use of common components means sustainment cost are greatly reduced.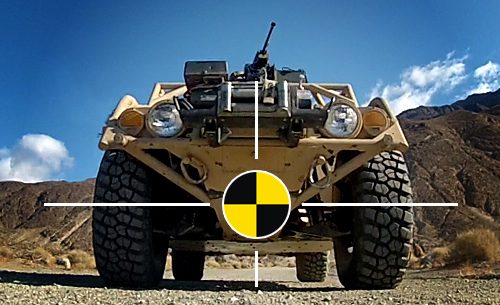 Low Center of Gravity for Maneuverability
Our vehicles are designed to give the operator an advantage over the harshest terrain.  From the strategic placement of the engine to the advanced adjustable suspension, the Flyer has been designed with a low center of gravity to provide superior stability and safety.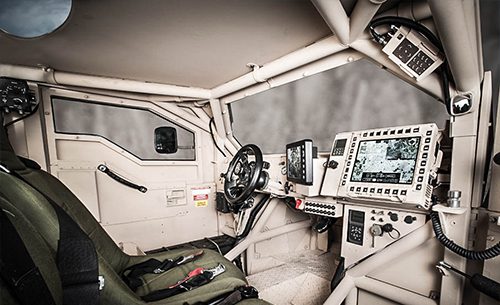 Advanced Command and Control System
The available integrated command, control, communications, computers, intelligence, surveillance and reconnaissance (C4ISR) means our vehicles are never out of touch, even in the most remote locations.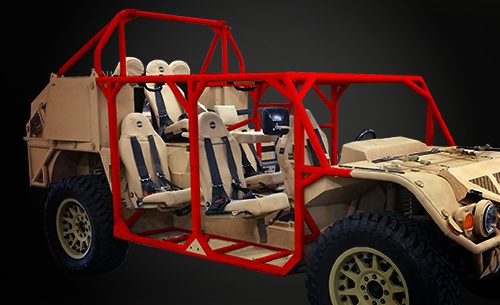 Superior Rollover Protection (ROPS)
The Flyer60 and Flyer72 share a common chassis. The tubular frame has been designed to withstand its own weight in case of a rollover. The Rollover Protection System (ROPS) provides a protective zone within the vehicle for the occupants.
Available with Light Strike NATO STANAG Armor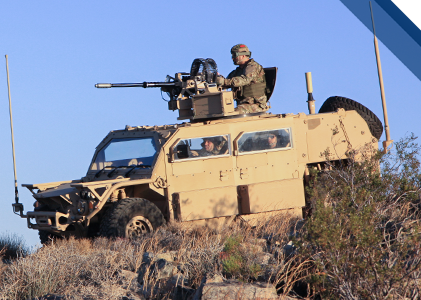 Armor Features
Armored 4-door cab – NATO STANAG
Armored rear cargo area up to height of vehicle
Roofline – NATO STANAG
All four crew cab ballistic doors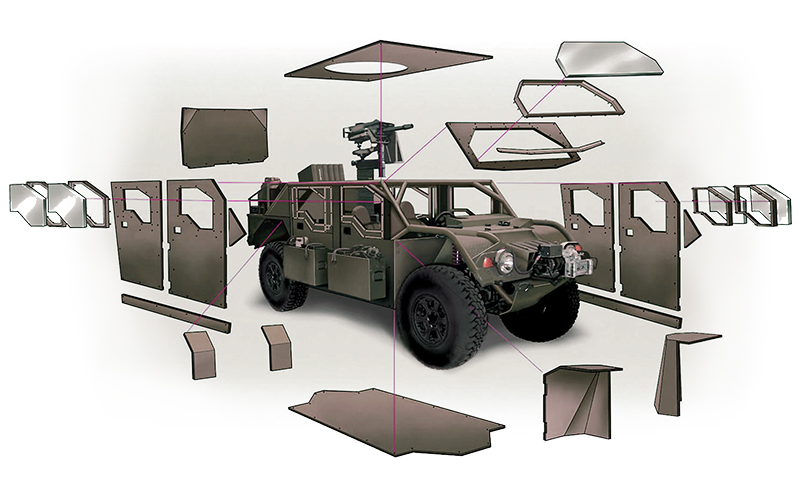 The Flyer Lightweight Tactical Vehicle Family Videos

Delivering The Best To The Best®
---
General Dynamics Ordnance and Tactical Systems is a global aerospace and defense company. We are a committed to providing the U.S. military and its allies with an extensive range of overarching products that provide a cutting-edge advantage to our war fighters. A General Dynamics Company.
Corporate Headquarters:
11399 16th Court N., Suite 200
St. Petersburg, FL  33716
Main Number: (727) 578-8100