The Ultimate Lightweight Ground Mobility Vehicle. 
When going off-road and staying off-road in rugged and extreme terrain across hybrid mission profiles is your goal, the Flyer 72 is the vehicle you need. The epitome of toughness, unsurpassed mobility and maneuverability, speed and capability, the Flyer 72 is a purpose-built military grade vehicle whose all-terrain capabilities have been tested, proven, and operationally deployed. With its unmatched payload capacity and configuration versatility, the Flyer 72 provides greater levels of mobility and capability to both special and conventional forces.
Scalable & Adaptive Vehicle
for Any Requirement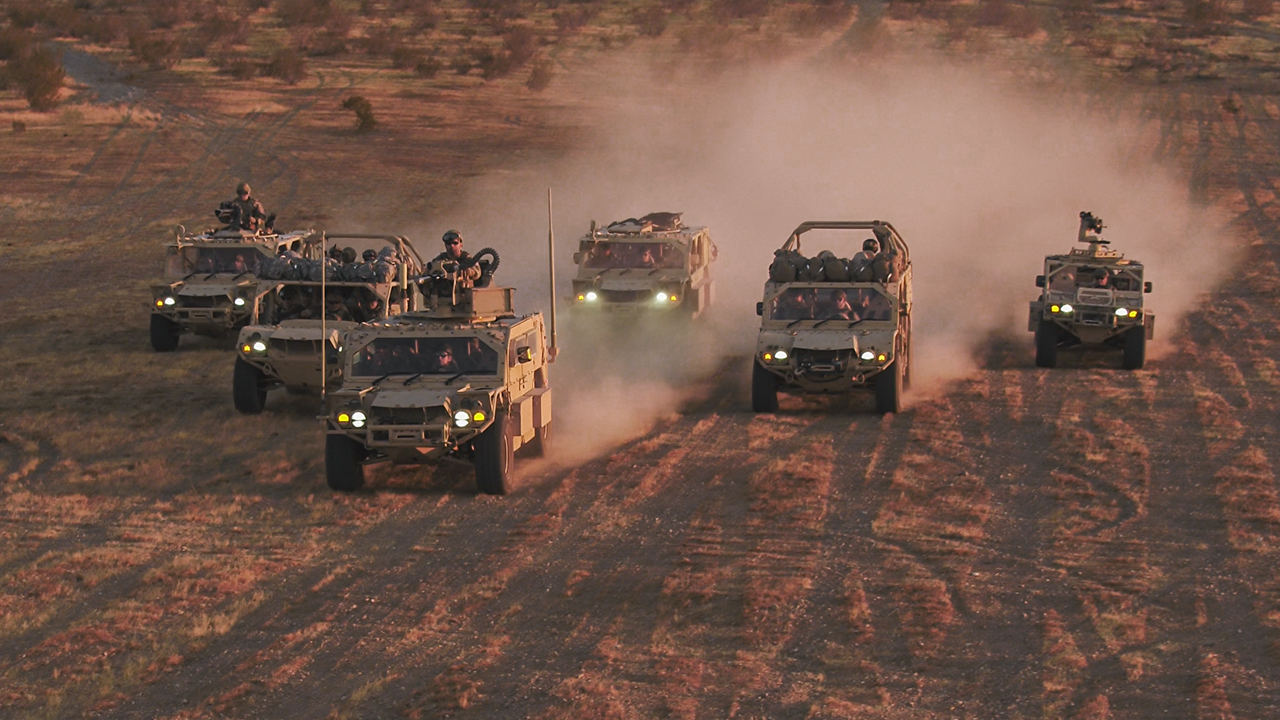 Configuration Versatility
The Flyer 72's modular approach provides the warfighter with a rapid mission reconfiguration capability. The Flyer 72 can quickly be configured and reconfigured to perform multiple missions such as light strike assault, rescue and evacuation, command and control, and reconnaissance.
Flexible crew seating, easily reconfigured from 3 to 9 operators
High component commonality between all vehicle configurations
Common tubular space frame chassis
Common 2.0L GM DOHC BiTurbocharged JP8 engine
Common 5-point seat restraints
Common Rollover Protection System built to withstand vehicle weight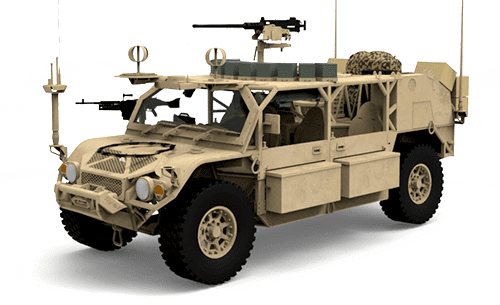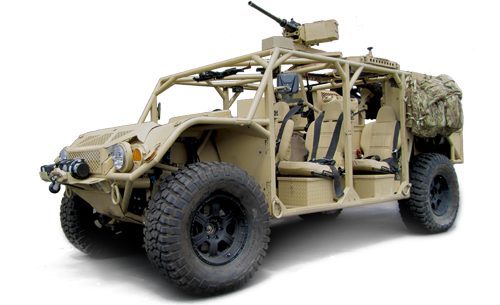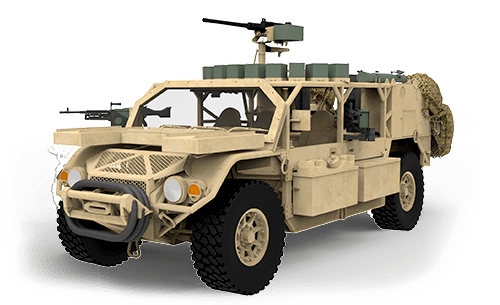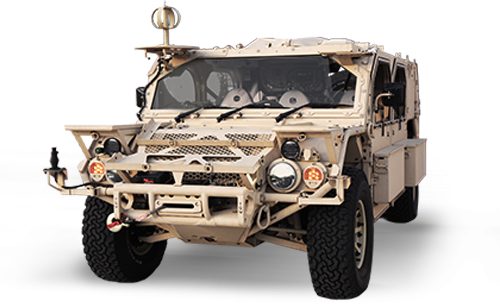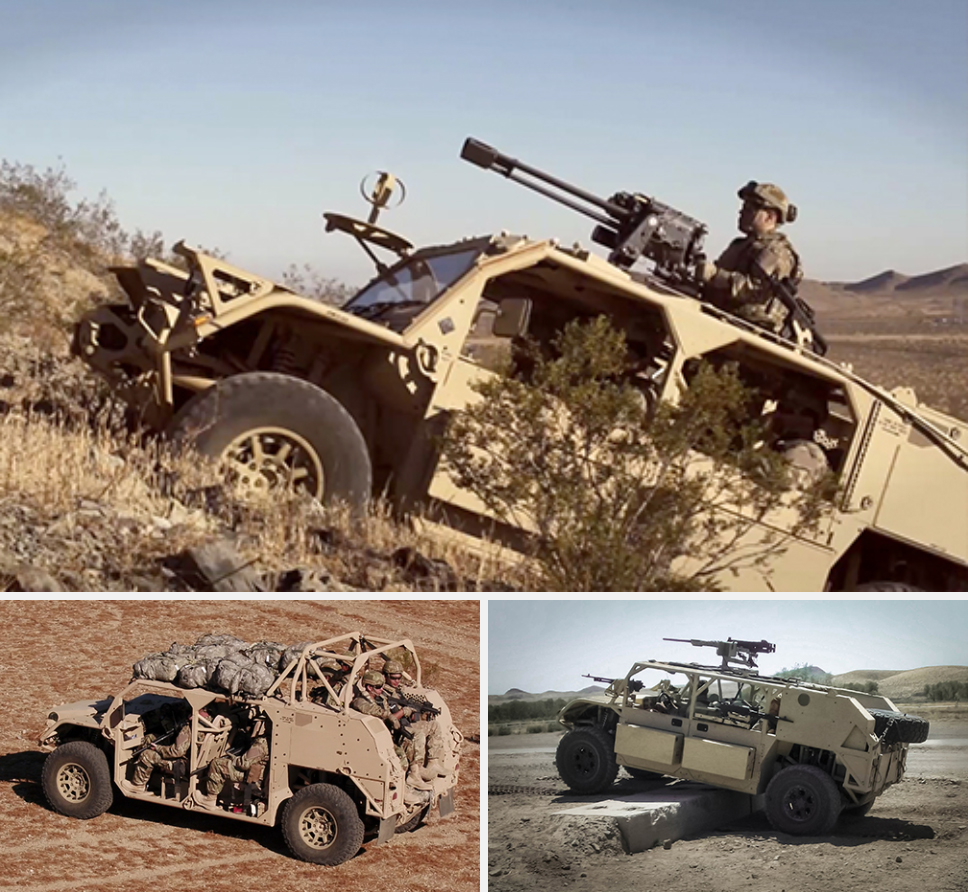 Unsurpassed Mobility and Transportability
Highly mobile over complex restrictive terrain
Mobility payload exceeding 5500 lbs with full performance
Cruising Range: 300 miles (483 km) at Mission Profile; 500 miles on flat ground at 40 mph (1,046 km)
Smooth ride for less crew fatigue
60% grade climb capability with 18" vertical step
Fording: 30″ no prep (76 cm)
Transportable by UH-60 sling load at 5200 lbs in a 9-crew configuration
Fully compliant with C/MH-47 Internal / sling transport and C-130 Low Velocity Air Drop
Dynamic Design and
Performance
Seating: Up to 9 seats: 3 front, 2/4 rear, 2 rear-facing, 1 gunner seat, 5-point seat restraints. 6 seats under armor configuration
Top Speed: 95 mph (153 kph)
Chassis: Tubular space frame
Length: 182" (462 cm); 193" (490 cm) with pushbar and winch
Body Width: Chassis width 72" over all width at tire; 79.25" (201 cm) tire width; 85" (216 cm) with side cargo boxes
Height: 72.25" (184 cm) Adjustable
Curb Weight: 5200 lb. (2358 kg)
Payload: 5700 lb. (2585 kg)
Gross Vehicle Weight: 11,200 lb. (5080 kg)
Fuel Capacity: 26 gal. (98L)
Wheelbase: 126" (320 cm)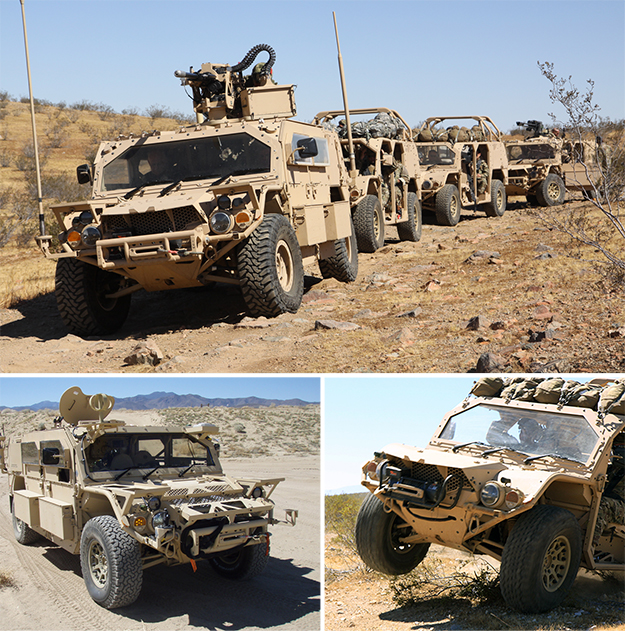 Unmatched Payload Capability
With a flexible payload capability ranging from 4500 to 7000 pounds, the Flyer 72 is the leader in payload capacity. The advanced lightweight chassis and suspension allows the Flyer 72 to negotiate severe terrain at high speeds, maintain stability and performance while carrying a maximum payload.
Interchangeable Weapon Options
The Flyer 72 is designed to handle an array of light to heavy firepower. The main weapon turret allows for 360 degrees of firepower protection up to a 30mm cannon. Door mounted arm-swings can be mounted to handle smaller caliber secondary crew-served weapons.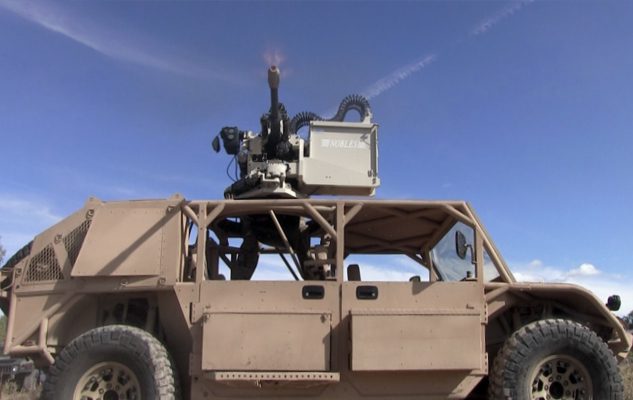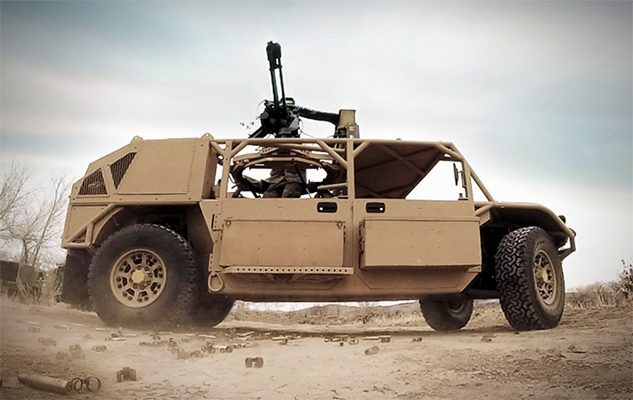 GAU-19/B .50 Cal Gatling Gun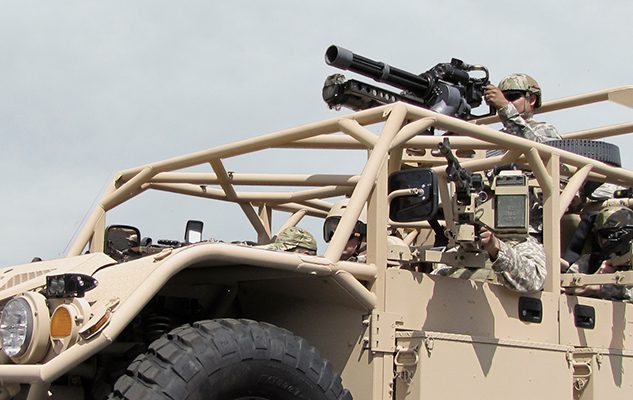 Additional Information and Literature:
We use cookies to enhance your website experience. By continuing to visit this site, you agree to our use of cookies. Learn More.

Delivering The Best To The Best®
---
General Dynamics Ordnance and Tactical Systems is a global aerospace and defense company. We are a committed to providing the U.S. military and its allies with an extensive range of overarching products that provide a cutting-edge advantage to our war fighters. A General Dynamics Company.
Corporate Headquarters:
100 Carillon Parkway
St. Petersburg, FL  33716
Main Number: (727) 578-8100