ARTILLERY
155mm HE High Explosive
ARTILLERY
155mm HE High Explosive
155mm M795 HE
High Explosive Artillery Projectile
The M795 is a 103lb 155mm high fragmentation steel (HF1) body projectile filled with 23.8lbs of TNT or IMX-101 with a gilded metal rotating band for compatibility with all current and future towed and self-propelled 155mm howitzers. The IMX-101 reduces vulnerability from unplanned detonations of the munition providing greater safety while handling. The M795 projectile is employed against personnel, trucks, electronic surveillance and target acquisition devices, supply points, command and control and communications (C3) installations, and mechanized and armored forces.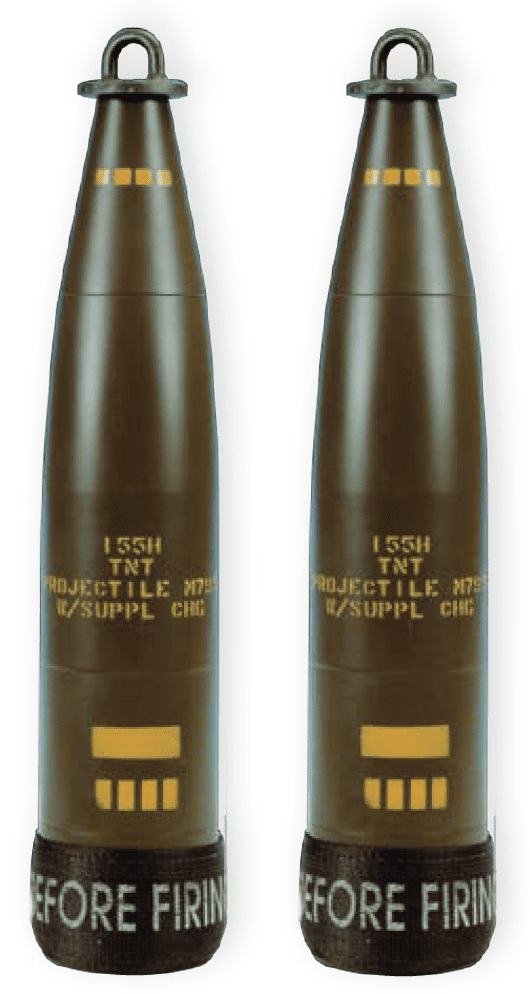 SYSTEM CHARACTERISTICS:
NSN: 1320-01-581-6633 (M795 IM)
Length with fuze: 33.2in
Projectile Body: High Fragmentation Steel
Explosive: 23.8lbs of TNT or IMX-101
Max. Range: 22.5 Kms
SPECIAL FEATURES:
Increases 155mm HE Range from 17.5 to 22.5 Kms (29%)

100% increase in lethality over M107 HE against personnel
80% increase in lethality over M107 HE against trucks
Increased accuracy due to aerodynamic shape
Conventional ammunition of choice by the U.S. Army and Marines
Can be fired at top zone (M203A1 Prop. Charge)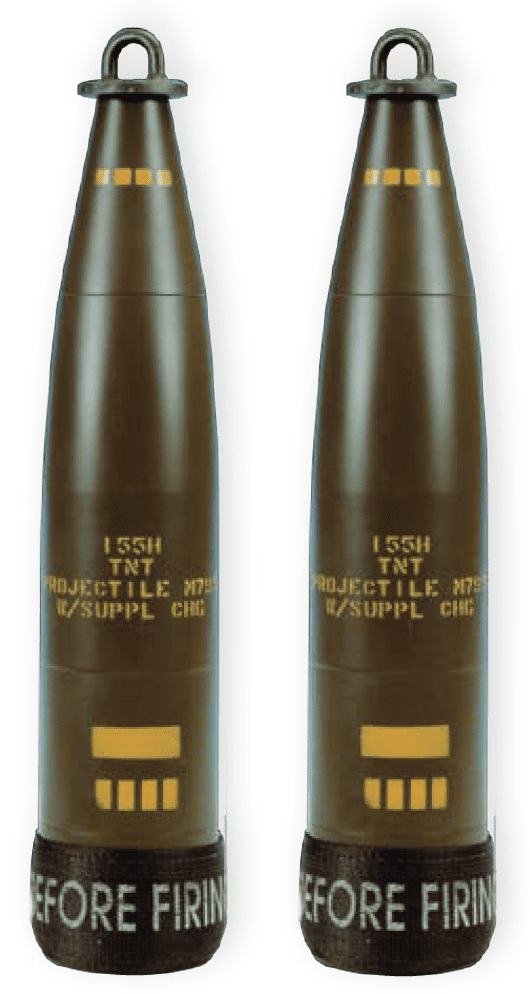 We use cookies to enhance your website experience. By continuing to visit this site, you agree to our use of cookies. Learn More
.

   Delivering The Best To The Best®
---
General Dynamics Ordnance and Tactical Systems is a global aerospace and defense company. We are a committed to providing the U.S. military and its allies with an extensive range of overarching products that provide a cutting-edge advantage to our war fighters. A General Dynamics Company.