ARTILLERY
155mm M549A1 HE-RAP
ARTILLERY
155mm M549A1 HE-RAP
155mm M549A1 HE-RAP
High Explosive – Rocket Assisted Projectile
The M549A1 is an extended range, rocket assisted high-explosive projectile for use in long range harassment and interdiction (H&I) fire mission. The rocket motor is located in the aft end of the two-piece forged alloy projectile body. The rocket is initiated by a pyrotechnic delay which ignites upon a gun launch and provides a 7-second delay. This delay maximizes the range extension effect of the rocket motor. The copper alloy rotating band is overlay welded to withstand Zone 8S propelling charge launch forces and is protected during storage and handling by a plastic grommet. A specially-designed shock-attenuating lifting plug is provided for handling and storage.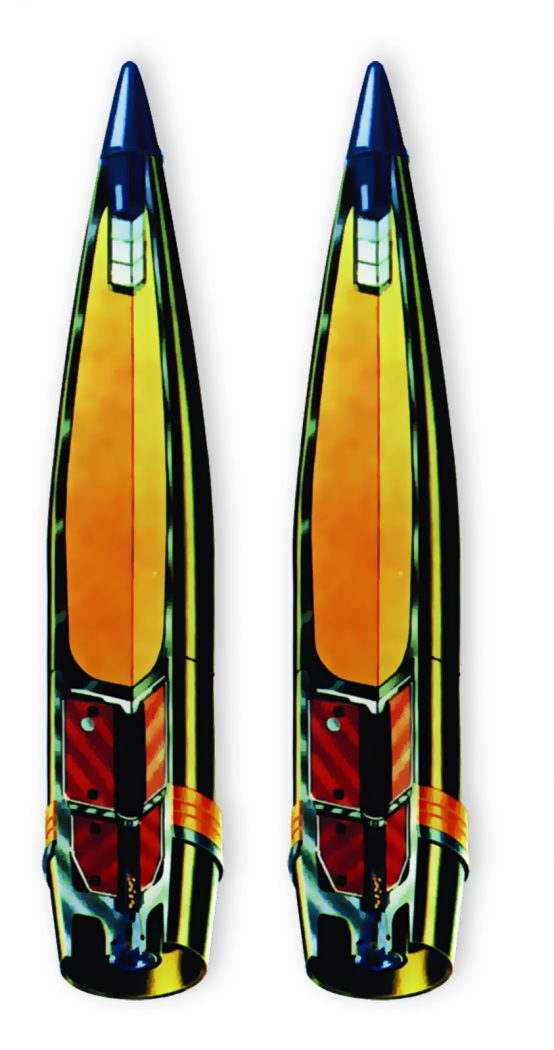 Advantages
US Army Type-Classified
Used for Fragmentation and Blast Effect at extended ranges against personnel and material
Rocket motor initiates automatically in the gun tube
Maximum range of 30 Km using top zone propelling charge in 39 caliber ordnance
Affords increased range over M107 HE projectiles
155MM M549A1 HE-RAP Specifications
| | |
| --- | --- |
| Characteristics  | |
| Weight without Fuze  | 96 lbs. (43.6 kg) |
| Length with Fuze  | 34.4 in. max (874 mm) |
| Body material  | Forged steel |
| Color  | Olive Drab with yellow markings |
| Explosive Fill  | TNT, 15 lbs. (6.8 kg) |
| Rocket Motor  | Dual Grain, 6.5 lbs. (2.9 kg) |
| Packaging  | Wooden Pallet of 8 Projectiles |
Temperature Limits 
Firing:

Upper Limit Lower Limit 

+145˚F (+63˚C) -50˚F (-46˚C)
Storage: Upper Limit Lower Limit 
+160˚F (+71˚C) -65˚F (-54˚C)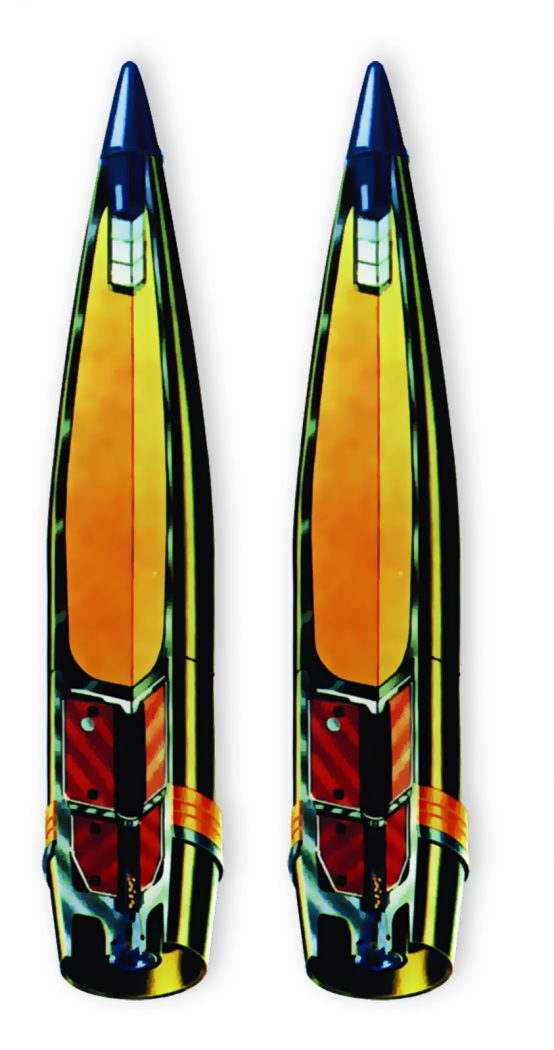 We use cookies to enhance your website experience. By continuing to visit this site, you agree to our use of cookies. Learn More.

Delivering The Best To The Best®
---
General Dynamics Ordnance and Tactical Systems is a global aerospace and defense company. We are a committed to providing the U.S. military and its allies with an extensive range of overarching products that provide a cutting-edge advantage to our war fighters. A General Dynamics Company.
Corporate Headquarters:
100 Carillon Parkway
St. Petersburg, FL  33716
Main Number: (727) 578-8100