MORTARS MUNITIONS AND COMPONENTS
120mm EFSS
MORTARS MUNITIONS AND COMPONENTS
120mm EFSS
120mm Expeditionary Fire Support System (EFSS)
Lighter, Mobile Fire-support Capability for Tactical Versatility
The Expeditionary Fire Support System (EFSS) was developed in response to the United States Marine Corps need for a fire support system that is lighter, more mobile and internally transportable for missions requiring tactical versatility, speed and close-in fire support.
The EFSS expands the maneuver commander's choices of fire-support capability against an array of targets including light-armored, motorized, and dismounted personnel; command and control systems; and indirect fire systems. The 120mm towed rifled mortar and accompanying ammunition trailer are designed to be internally transportable in the MV-22 Osprey, CH-53, C-130 and the C-5 aircraft.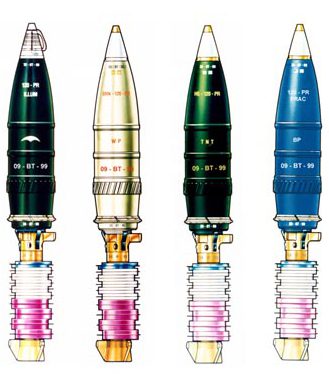 The EFSS 120mm ammunition suite consists of four type-classified munitions: High Explosive (HE), Smoke, Illumination and Practice rounds. The ammunition suite provides greater lethality, accuracy, and range over currently fielded ammunition.
IM compliant, with an accurate and effective range of 8.2 km.
Standard artillery fuzes are fitted to the projectiles for point detonation or airburst capabilities.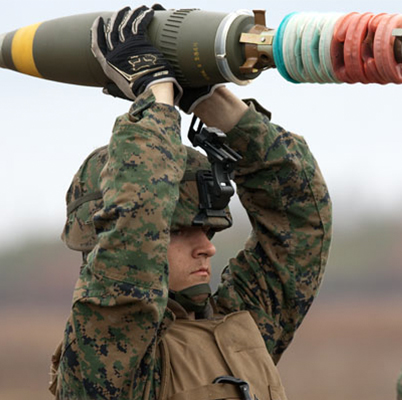 M327 120mm Towed Rifled Mortar Weapon
The Expeditionary Fire Support System utilizes a 120mm towed rifled mortar that can fire smoothbore or rifled ammunition. The rifled mortar rotates the round as it exits the barrel providing greater stability, accuracy and range over current smoothbore ammunition.
Weighs 1798 lbs. and is the Marines' largest internally transportable indirect fire support capability.
In service in 24 countries, including three NATO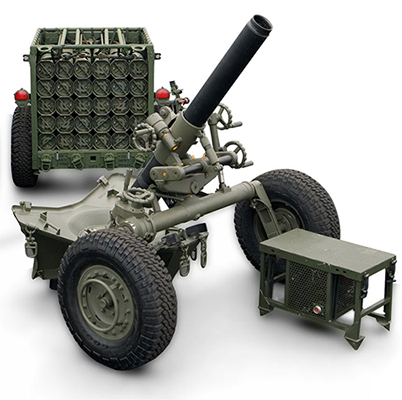 Your Mission is Our Mission.
---
General Dynamics Ordnance and Tactical Systems is a global aerospace and defense company. We are a committed to providing the U.S. military and its allies with an extensive range of overarching products that provide a cutting-edge advantage to our war fighters. A General Dynamics Company.
Corporate Headquarters:
11399 16th Court N., Suite 200
St. Petersburg, FL  33716
Main Number: (727) 578-8100