COMMUNITY INVESTMENT
Dedicated to Supporting our Communities and Giving Back
DEDICATED TO SUPPORTING OUR COMMUNITIES AND GIVING BACK
At General Dynamics Ordnance and Tactical Systems, community engagement is at the core of our business. We are dedicated to supporting our communities and giving back to them in the same way that they give to us. That's why we are invested in making a special effort to support our veterans, STEM programs and other local initiatives to enhance the communities in which we live and work.
Local Communities
We're proud to invest in the local communities where our employees live and work, supporting organizations that make a positive impact and have documented outcomes. Our community investment programs include employee based volunteer and fundraising initiatives, and corporate giving.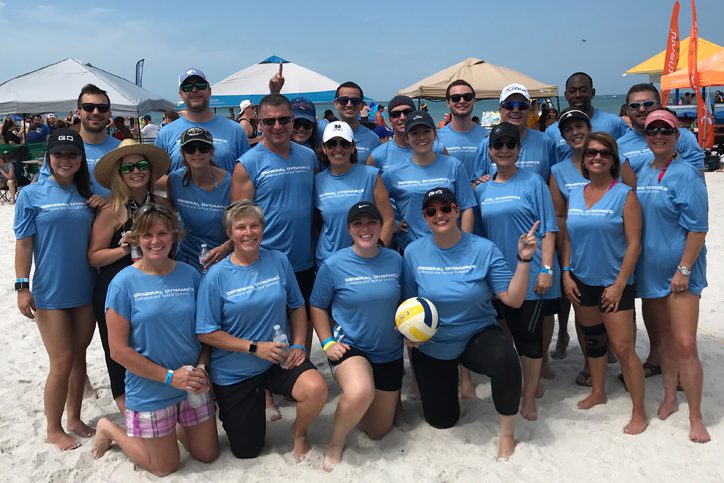 Employees participate in the Annual Corporate SportsFest event held on St. Pete Beach in Florida.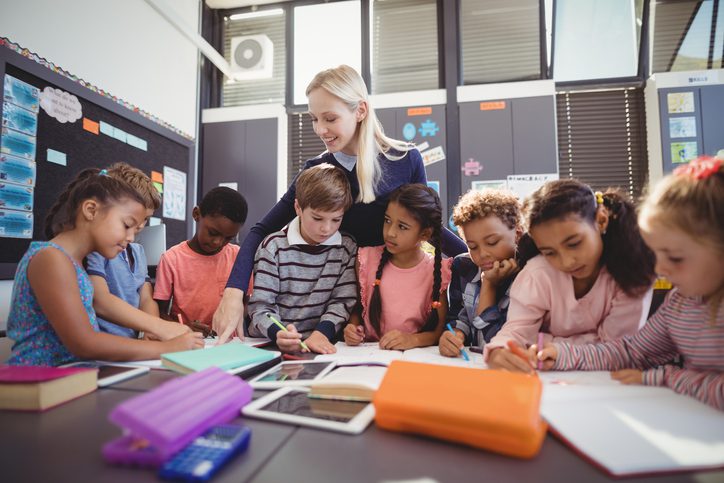 STEM Initiatives
Having a contingent of qualified engineers requires robust educational resources that prepare technology students for the engineering workforce. That's why a central theme of our community investment is to recognize the importance of engineering and technology education. A number of our employees across the country partner with local communities to promote STEM (Science, Technology, Engineering and Mathematics) education and inspire our next generation of innovators.
Veterans
At General Dynamics Ordnance and Tactical Systems we are committed to serving those who served our nation. The veterans within our company make us stronger in the same way that they make our nation stronger. In addition to donating to a variety of veteran organizations, our employees actively engage in a multitude of fundraising events every year that support both veterans and active-duty military and their families.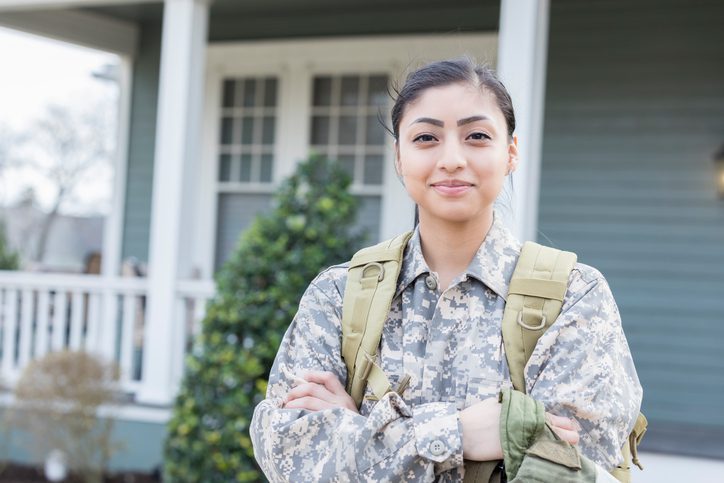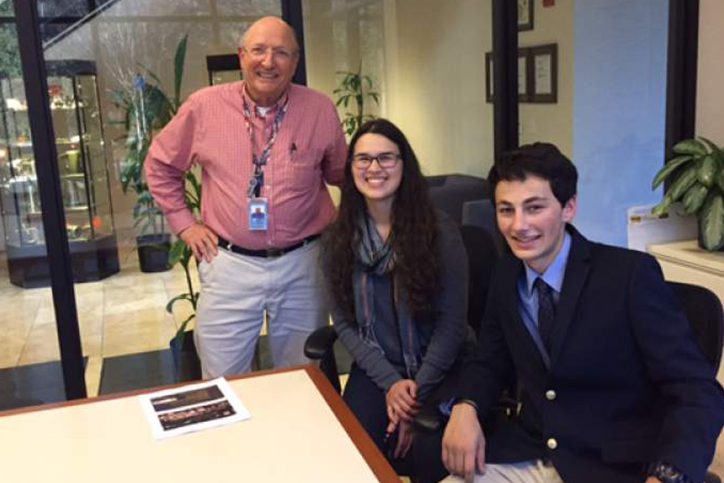 STEM: Healdsburg Robotics mentor Dave Goodreau.   Dave Goodreau, a Senior Systems Engineer at our Healdsburg Operations, mentored a team from Maria Carrillo High School that competed in the FIRST (For Inspiration and Recognition of Science and Technology) regional robotics competition. They finished 15th out of 65 teams. Congratulations to Dave & his team, we are #OTSProud! To read the full story click here: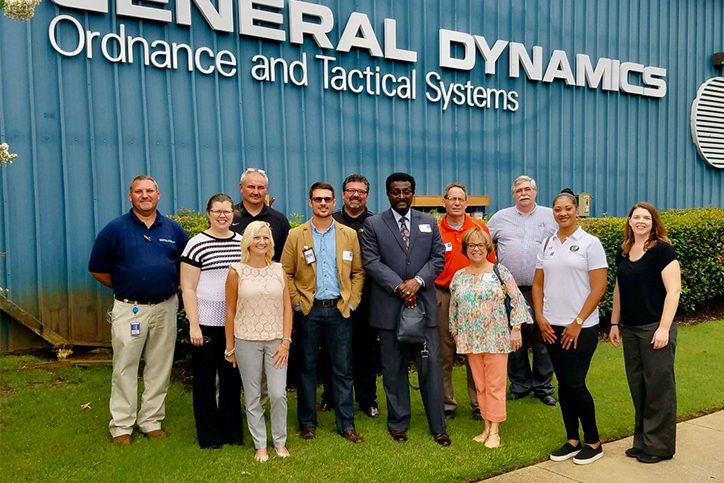 Calhoun County Economic Development Council toured GD-OTS Anniston
It was great to work with the Calhoun County Economic Development Council, The Calhoun County Chamber of Commerce, and East AlabamaWorks to bring area educators on a tour of our Anniston facility. The goal of this partnership is to get area teachers into the industry to learn about job opportunities for their students. Thank you to all of the educators for your participation and dedication to helping students build bright futures!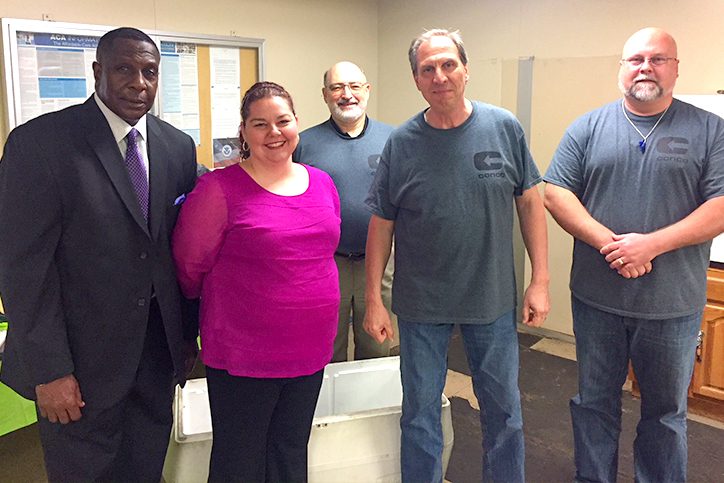 Small Business Supplier of the Year Awarded to Conco Inc.
 Last month General Dynamics Ordnance and Tactical Systems St. Petersburg awarded CONCO Inc. the Small Business Supplier of the Year Award for 2017. Congratulations CONCO Inc. Conco Inc. is a designated "Small Business" located in Louisville, Kentucky. With 50 years of experience dedicated to the ammunition container market, Conco Inc. is currently the prime contract container supplier for several U.S. Army ammunition programs.
We use cookies to enhance your website experience. By continuing to visit this site, you agree to our use of cookies. Learn More.

   Delivering The Best To The Best®
---
General Dynamics Ordnance and Tactical Systems is a global aerospace and defense company. We are a committed to providing the U.S. military and its allies with an extensive range of overarching products that provide a cutting-edge advantage to our war fighters. A General Dynamics Company.