The epitome of toughness, of transportability, of strength and most importantly of capability.
The Flyer 60 is a purpose-built military grade vehicle whose all-terrain capabilities have been tested and proven. With its unmatched payload capacity and reliability the Flyer 60 can ensure mission success beyond the usual mission range. To further enhance mission capability, the Flyer 60 can be transported internally in the V-22, CH-53, C-130 and C-5 aircraft with drive on and drive off loading.
Pushing the Boundaries. No Matter the Terrain.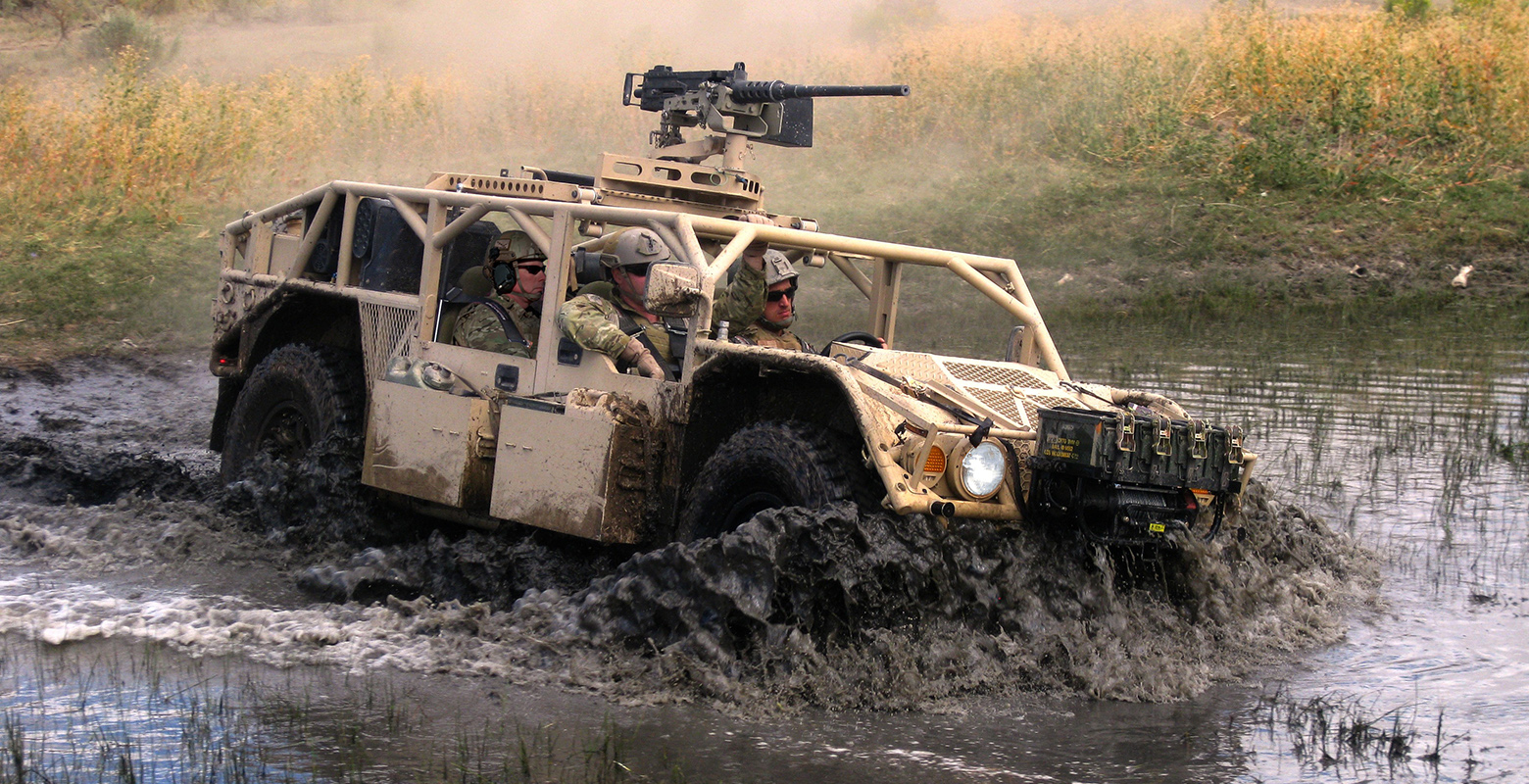 A Lightweight Tactical Vehicle in a Class of Its Own.
The tubular, lightweight modular base of the Flyer60 allows for a variety of missile profile configurations. With multiple, reconfigurable gun mounts, scalable seating and a flexible payload, the Flyer60 is the most modular and adaptable vehicle in its vehicle class.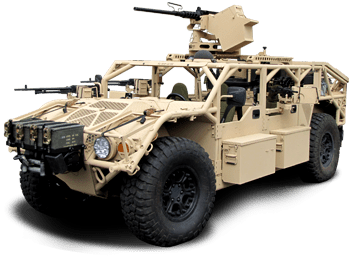 Flyer60
Internally Transportable Vehicle (ITV) Up-Gunned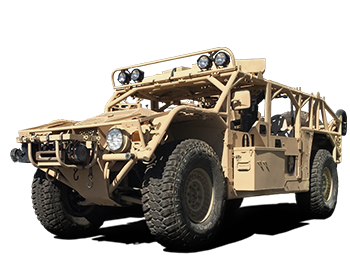 Flyer60
Internally Transportable Vehicle (ITV)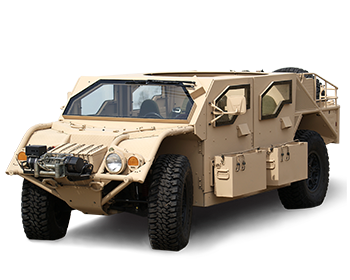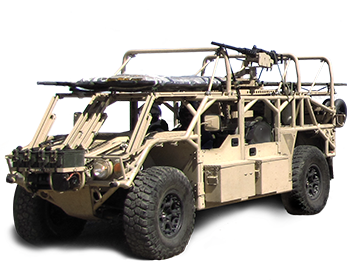 Flyer60
Rescue and Recovery Vehicle
Air Transportable
The Flyer60 is capable of being either internally or externally transportable in the V-22, CH-53, C-130 and C-5 aircraft
and meets all internal transport requirements for the
V-22 Osprey.
The Pinnacle of Capability
The Flyer60 brings superior capability and mobility to the warfighters' ever-changing mission needs. Built for speed, endurance and transportability, it is capable of extended range across rugged terrain. These versatile vehicles can be easily reconfigured to support multiple crew and mission profiles and are capable of carrying payload in 1:1 ratio of payload to vehicle weight.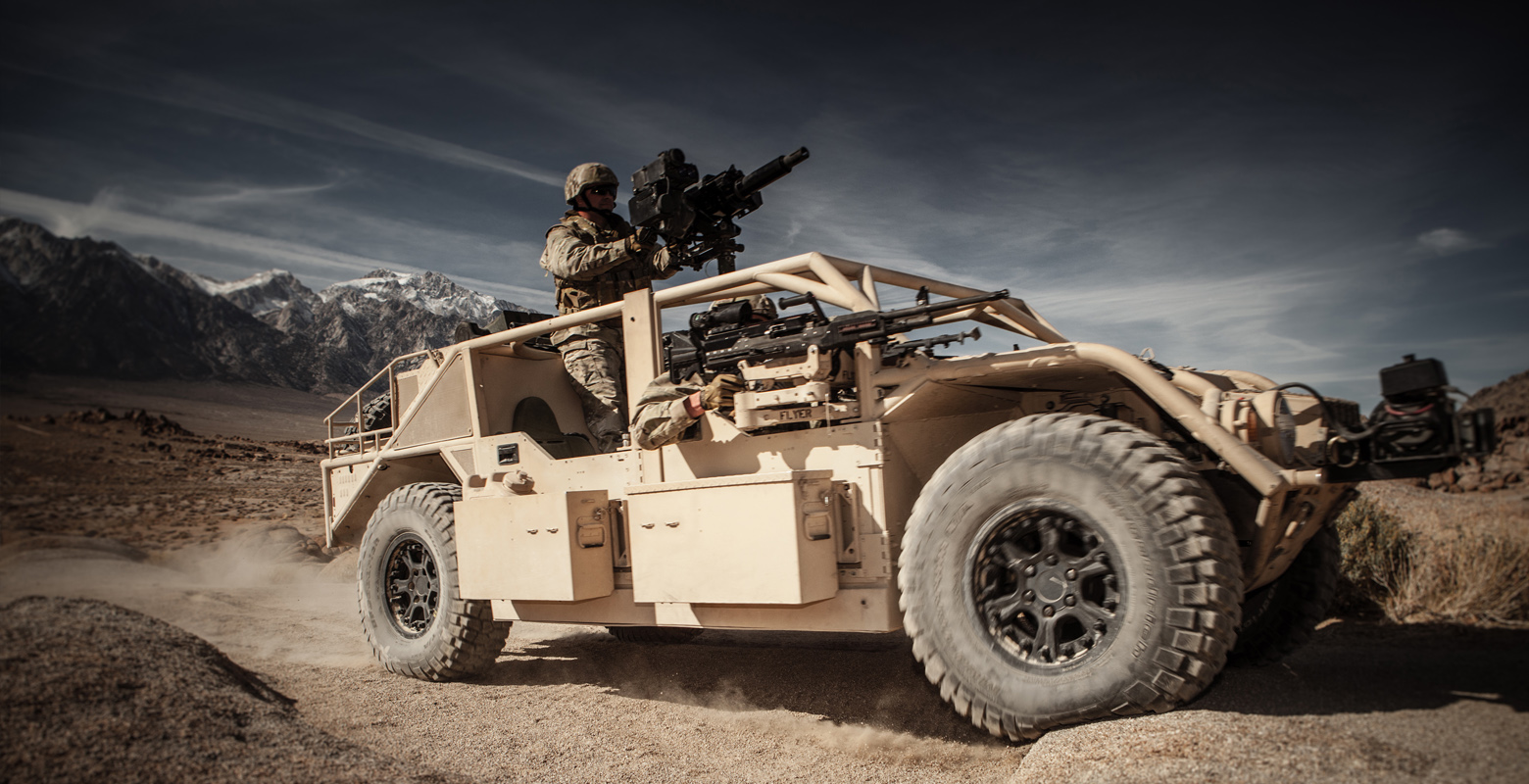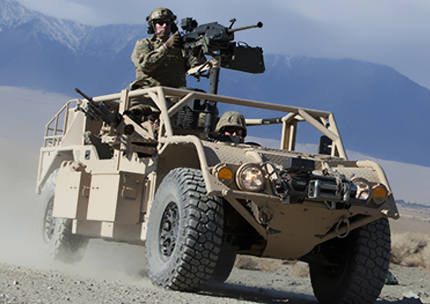 Capability and Versatility
Variants
Rescue and Personnel Recovery
Reconnaissance
Light Strike Armored or Unarmored

C4ISR

(Sensor, UAV, SOWT, RSTA)
Communications
Key Advantages
Rugged suspension for smooth ride reducing crew fatigue
Traverses terrain impassable to conventional vehicles
Rapid, evasive maneuverability in confined spaces
Dynamic Design and
Performance
Internally transportable in the V-22, CH-47, C-130, C-17 and externally in the UH-60L aircraft
Engineered to accept varying levels of armor without vehicle modification to meet an array of threat levels
Top Speed  of 70 mph
Cruising Range up to 425 miles
Negotiates gradients up to 60% (40% side slopes), and fording deep water crossings of 30".
Dimensions
4-WD, 6 speed transmission, 195 hp, seats four
Height: 60"
Width: 60"
Length: 177"
Curb Weight: 4,500 lbs.
Payload: 4,100 lbs.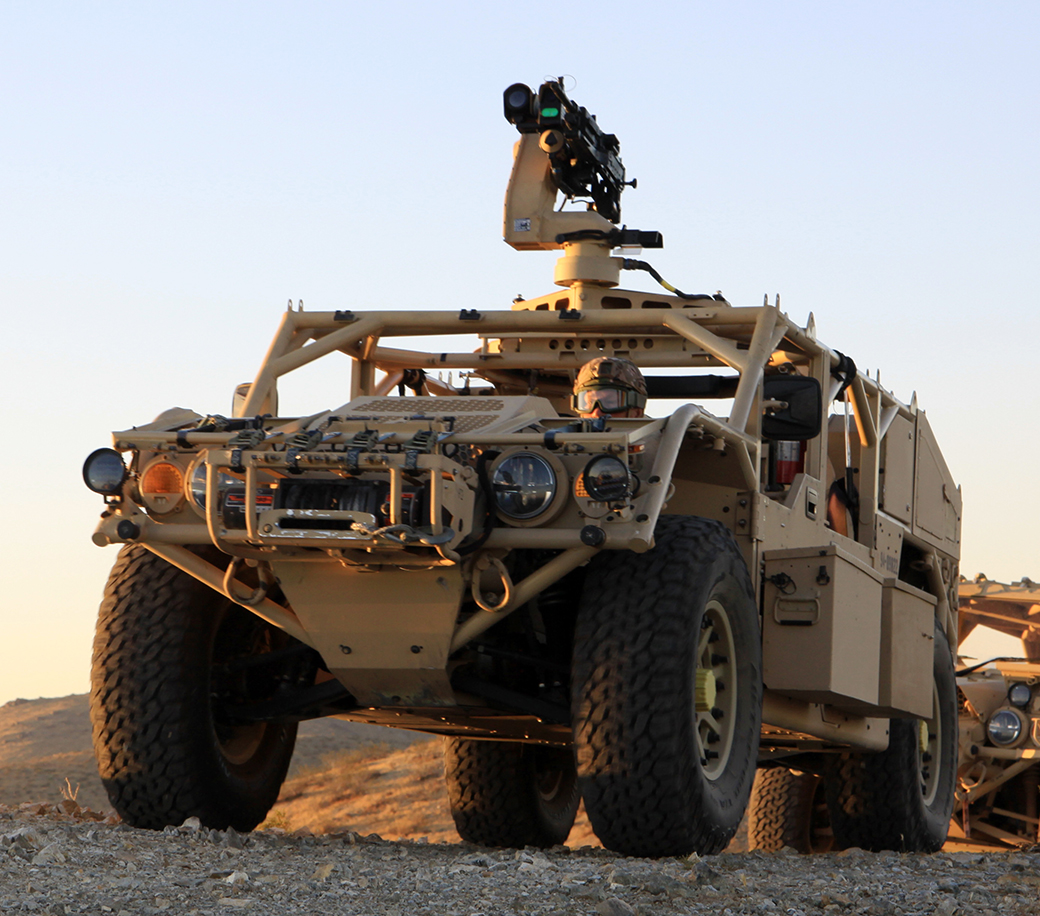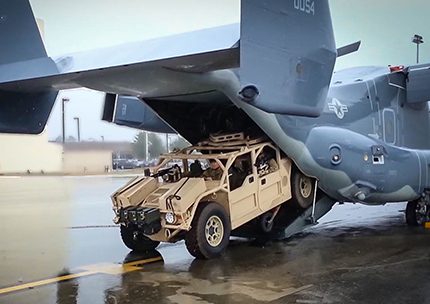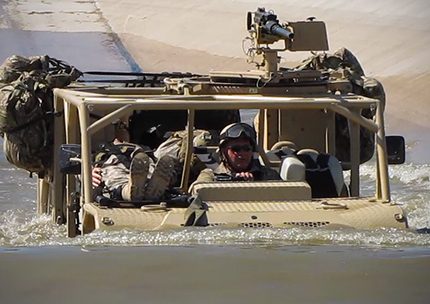 360° Firepower Versatility from Every Angle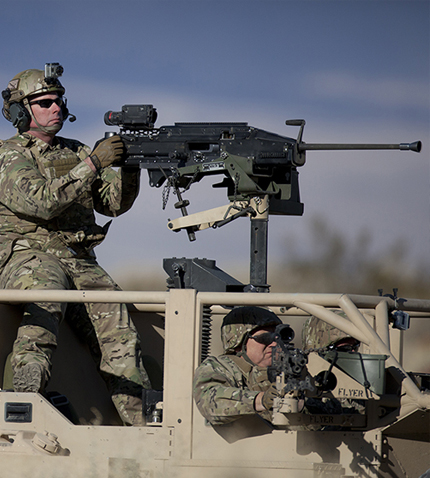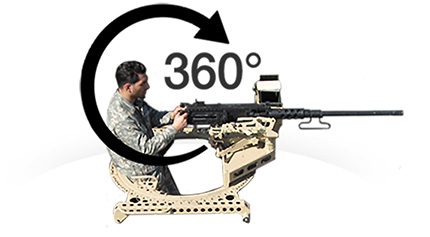 The Flyer60's main weapon turret allows for 360 degrees of firepower protection; and is designed to allow an array of crew-served primary weapons from small-caliber to 40mm grenade launchers. Small caliber secondary weapons can be pintle mounted on the sidearm door swings.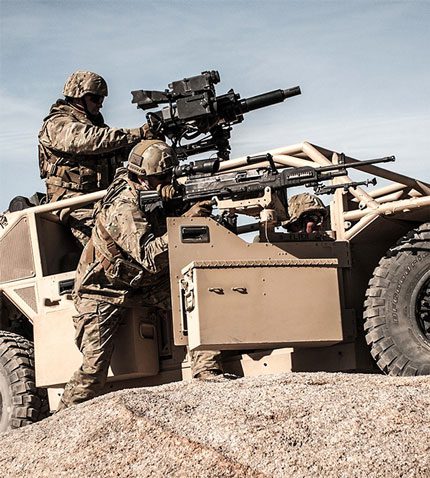 Unmatched Payload Capacity
 The Flyer 60 takes you and your gear where no one else can, in a way no one else does. The Flyer 60 can ingress and egress from the V-22 with full mission payload, allowing the operator to be guns up and mobile in a matter of seconds. With it's advanced lighweight chassis and suspension the Flyer 60 can negotiate severe terrain at high speeds, even with a full payload.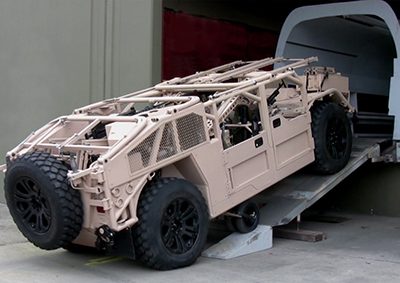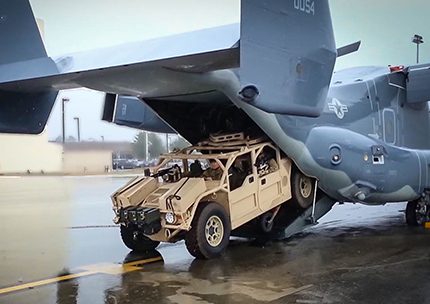 Additional Information and Literature:
We use cookies to enhance your website experience. By continuing to visit this site, you agree to our use of cookies. Learn More
.

   Delivering The Best To The Best®
---
General Dynamics Ordnance and Tactical Systems is a global aerospace and defense company. We are a committed to providing the U.S. military and its allies with an extensive range of overarching products that provide a cutting-edge advantage to our war fighters. A General Dynamics Company.