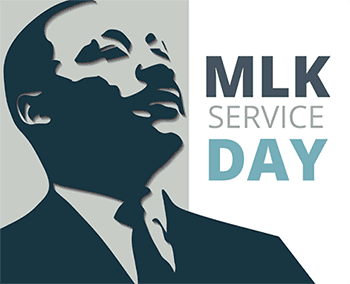 Welcome! We will be sharing GD-OTS employees' community initiatives across the organization throughout the month of January.
To share your story or experience, please email communications@gd-ots.com
Providing Fresh Produce to Those in Need
The Seeds of Faith Community Garden was founded in 2011. Since the first harvest, over 14,000 pounds of fresh produce has been donated to local hunger relief agencies. The garden has 60 vegetable plots, half of those are rented to individual growers in the community and the other half is used to raise produce for our local food pantries.
I am so grateful to have this community, being around others who give so willingly of their time and knowledge. Most importantly, being able to provide fresh produce to those in need, truly brings a light to everyone involved.
Molly Le Blanc
Creative Services Project Manager
St. Petersburg
Passionate About Sharing My Love for Education
As a Scholastic Book Fair volunteer at a local elementary school, it is important to me that children understand the importance of education and the power of knowledge. The opportunity to donate my time to such an important mission is incredibly meaningful to me.
At these events I spend my time reading with the students, helping them pick books, and discussing with them the impact education can have on their lives. My love for education started with books so encouraging these students to read and invest in themselves is a message I am very passionate about sharing. Plato said it best when he proclaimed, "Books give a soul to the universe, wings to the mind, flight to the imagination, and life to everything." 
Berkley Whaley
Chief Communications Officer
St. Petersburg
Why I Volunteer
In my last year of college, I experienced the loss of my best friend to suicide. His name was Eric, and he was one of the most beautiful and kind people I have ever known, to this day.
I found out too late that my life-long friend had lived his entire life hiding his true self. A week before he died, Eric had come out as gay to his parents. It did not turn out well. Afterward, Eric felt he had nowhere to turn and no one to confide in – including me. Regrettably, Eric did not know that I was in the same situation as him. I was also hiding my true self from everyone around me, including him. The irony in finding out that we were hiding the same thing from each other, felt like a second tragedy. I made a promise to Eric that I would never again be silent or ashamed.
After Eric's death, my way of dealing with it was a strong desire to speak out and bring awareness to those in a similar situation. Once I found The Trevor Project, I saw it as my opportunity to do something positive in his memory.
The Trevor Project is a non-profit organization dedicated to ending suicide in the LGBTQ community. Volunteers like myself give support remotely by phone, text, or chat, 24 hours per day, 365 days per year. More than 1.8 million LGBTQ youth seriously consider suicide each year in the U.S. That number is very discouraging; however, research shows that having at least one accepting adult can reduce the risk of a suicide attempt among LGBTQ young people by 40 percent.
Eric inadvertently gave me the strength to be proud of who I am and the voice to tell anyone who will listen that they matter and are not alone. It is important to remember that all it takes is one person to make a difference in someone else's life. By doing so, you might be saving a life. Volunteering, in any capacity, is an excellent place to start.
Ron Roach
Chief Marketing Officer
St. Petersburg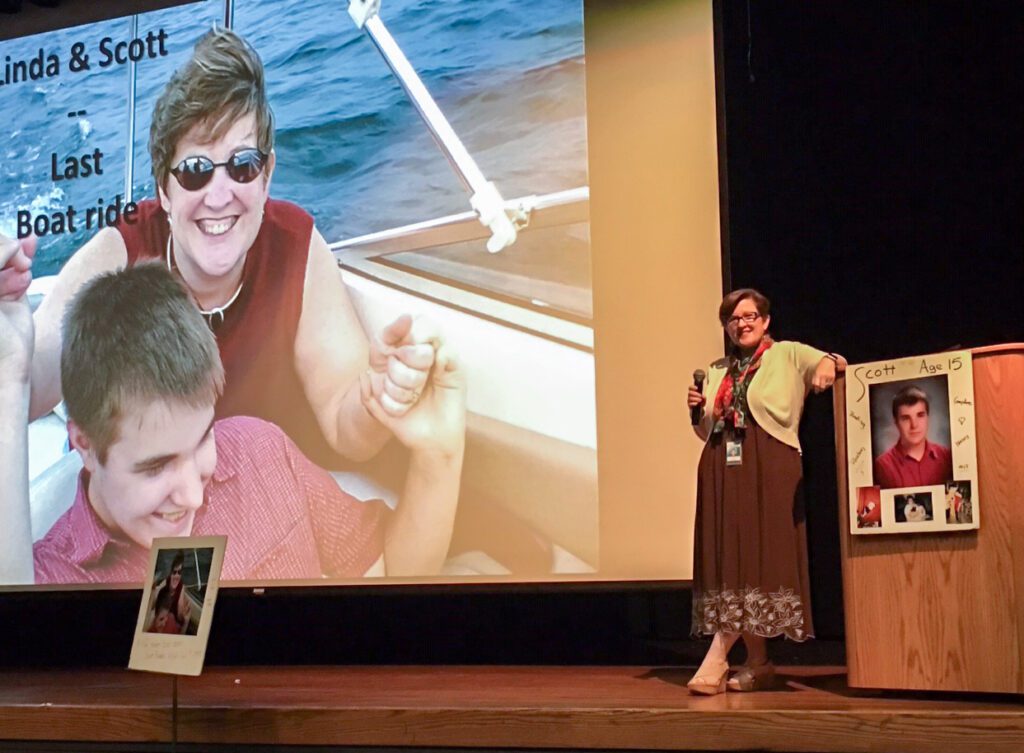 A Tragic Loss Brings a Voice to the Community for Restorative Justice
I have been volunteering as a part of our Governor's Vermont Victim Impact Panel (VVIP) since 2005 as a part of the Restorative Justice Program.  Through this team of volunteers, I speak at local High Schools and at monthly Restorative Justice Sessions for Court Appointed Distracted Driving for several counties around Vermont.  My son was killed at 15 years old by a DUI driver in 2003.  I do 20 minute and 40 minute talks depending on the number of panelists speaking with me.  Typically there are 15-20 people in a class, but the High Schools have been as many as 300 students.
Linda R. Crosby
Configuration Management Specialist – Weapon Systems
Williston, VT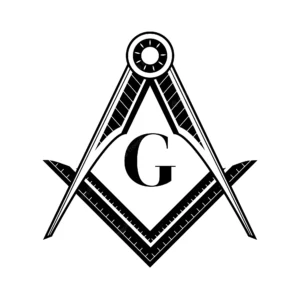 Looking Forward to Many More Years of Learning How to Benefit My Community
I joined the Masons a few years back and find gratification in all that we are able to do locally, nationally and world wide.  Locally, we support our little league baseball teams.  We contribute to our schools that need supplies.  We contribute to many local charities to provide necessities for children's programs.  (example:  "A Bed For Me")  We have a member donated toy drive over Christmas for gifts for needy families.
Nationally and Worldwide, we support the Red Cross, which serves anyone in need.  Mostly children, the elderly and those with disabilities.  The Grand Charity advances health services and poverty relief in famine stricken and disaster areas.  The TLC program, found mostly in England, has distributed more than 2.5 million teddy bears in hospitals.  The DeMolay foundation was founded to develop young men into great future leaders.  Mentorship, guidance and scholarships are offered.
Freemasons also contribute to research to combat autism and the Children's Eye Foundation, to name a few other charities.
Personally, I have just scratched the surface in the few years I have been a member.  I look forward to many years more learning how to benefit my fellow man.
William Kohnen
Quality
Niceville, FL
We use cookies to enhance your website experience. By continuing to visit this site, you agree to our use of cookies. Learn More.