AIRCRAFT GUN AND GUN SYSTEMS
F-18 Gatling Gun Systems
AIRCRAFT GUN AND GUN SYSTEMS
F-18 Gatling Gun Systems
F/A-18 E/F 20mm Gun Gatling System
M61A1 Six-barrel Gatling Gun and Feed System
The F/A-18 E/F 20mm Gun System operates on the same proven principles that other General Dynamics 20mm Gatling gun systems use providing a wide array of extremely reliable features for positive round control throughout ammunition storage and the transfer cycle.
The F/A-18 E/F uses special materials and processes that yield extended life and reduced wear of the precision-engineered sprockets, guides, ammo drum and round paths. It also features proven gear box designs that provide reliable, precise and efficient power transfer.
The F/A-18 E/F's components, including the gun, are mounted on a pallet structure. The gun is attached to the pallet via twin recoil adapters that dissipate firing forces. The entire system is mounted in the nose of the aircraft with barrel positioning provided by a forward muzzle clamp with integral rollers.
The palletized approach provides a straight-forward and rapid installation and removal process for ease of maintenance.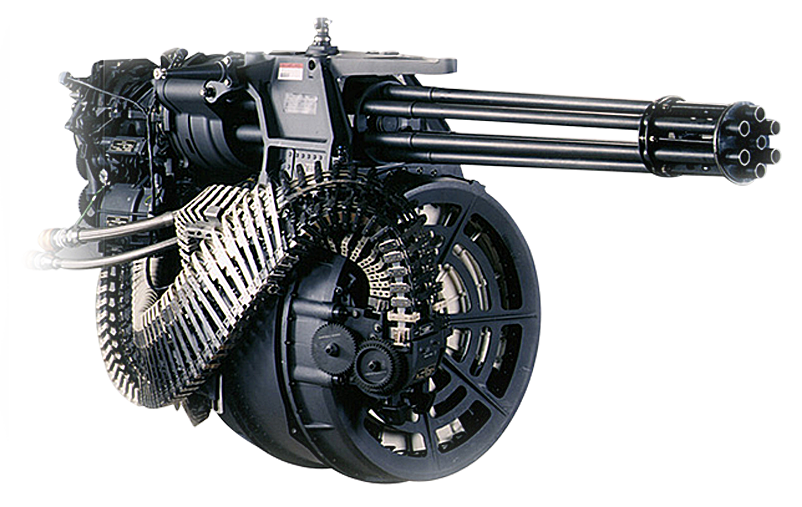 20mm F-18 Gatling Gun Systems Specifications
Weight (total)
Gun
Feed System
Ammunition (full)

683 pounds (311 kg)
202 pounds (92 kg)
249 pounds (113 kg)
323 pounds (105 kg)

Rate of fire

4,000/6,000 shots per minute

Ammunition capacity

412 rounds

Ammunition type

Compatible with all NATO Standardized
Agreement 3585 Ammunition

Feed system

Rotary, Linkless, Closed loop

Drive system

Hydraulic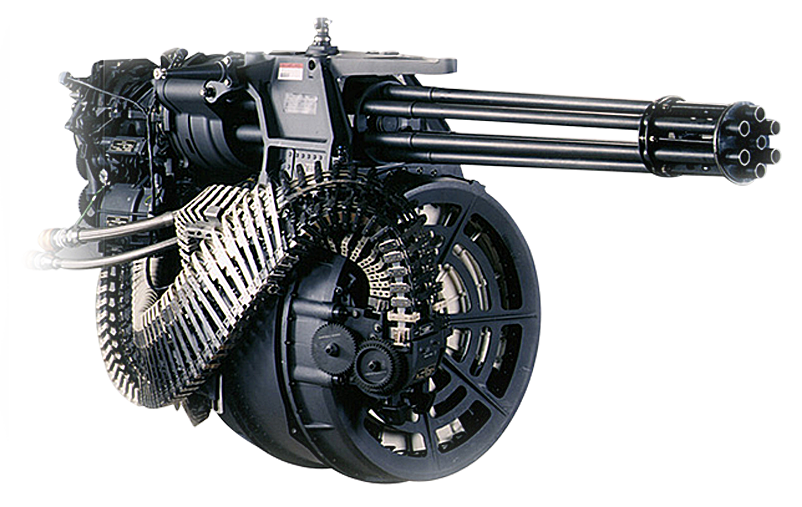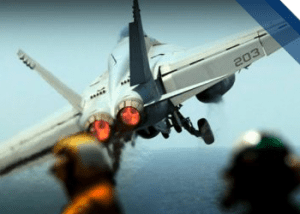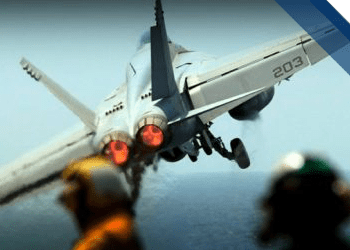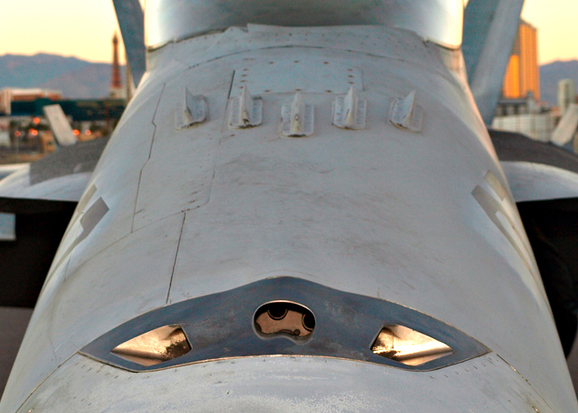 We use cookies to enhance your website experience. By continuing to visit this site, you agree to our use of cookies. Learn More.

   Delivering The Best To The Best®
---
General Dynamics Ordnance and Tactical Systems is a global aerospace and defense company. We are a committed to providing the U.S. military and its allies with an extensive range of overarching products that provide a cutting-edge advantage to our war fighters. A General Dynamics Company.
Corporate Headquarters:
100 Carillon Parkway
St. Petersburg, FL  33716
Main Number: (727) 578-8100