AIRCRAFT PLATFORM SYSTEMS
Universal Ammunition Loading System (UALS)
AIRCRAFT PLATFORM SYSTEMS
UALS
Universal Ammunition Loading System (UALS)
20mm Universal Ammunition Loading System
The self-contained 20mm Universal Ammunition Loading System significantly reduces the time and manpower required to load all U.S. Air Force, Navy and NATO aircraft equipped with internal M61A1/M61A2 20mm Gatling gun systems.
UALS consists of two sub-systems: a loader and a replenisher unit. The UALS loader transfers ammunition into the aircraft's weapon system. External drive power is supplied by a GFE manual hand crank or by a self-contained pneumatic supply carried on the UALS. The pneumatic air cylinders can load up to three full UALS complements.
A UALS replenisher is capable of accepting 20mm bulk (loose) or linked ammunition while simultaneously receiving and sorting spent cases and unfired rounds. It also strips ammunition tubes.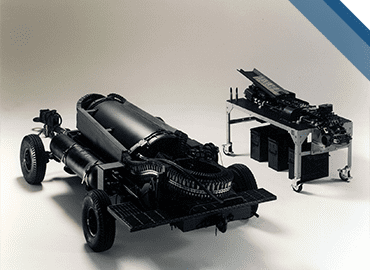 20mm UALS Technical Specifications
Weight (total)


Loaded – 3,100 pounds (1,409 kg)
Empty – 1,928 pounds (876 kg)


Average Capacity

2,100 rounds (20mm)

Average loading rate

400 rounds per minute (may be operated at higher rates up to 1,000 rounds per minute)

Power required

400 inch-pounds maximum (total systems & aircraft torque)

Round Capacity

2,100-round capacity loads either two A-7, four F-16, two F-15, three F-4E, three F-14 or three F-18 aircraft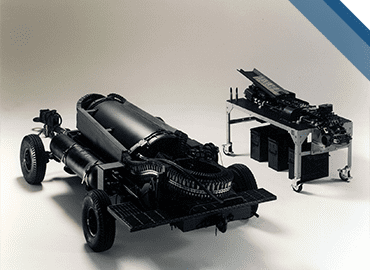 We use cookies to enhance your website experience. By continuing to visit this site, you agree to our use of cookies. Learn More.

   Delivering The Best To The Best®
---
General Dynamics Ordnance and Tactical Systems is a global aerospace and defense company. We are a committed to providing the U.S. military and its allies with an extensive range of overarching products that provide a cutting-edge advantage to our war fighters. A General Dynamics Company.
Corporate Headquarters:
100 Carillon Parkway
St. Petersburg, FL  33716
Main Number: (727) 578-8100