PROTECTION SYSTEMS
ACTIVE PROTECTION SYSTEMS
Iron Fist and Iron Fist Light Decoupled
PROTECTION SYSTEMS
ACTIVE PROTECTION SYSTEMS
Iron Fist, Iron Fist Light, Bright Arrow and Shock Absorbers
DETECT, TRACK, NEUTRALIZE ANTI-ARMOR THREATS
Active Protection Systems (APS) uses sensors, tracking radar, launchers and countermeasure munitions to defeat and/or deflect anti-tank guided missiles and rocket-propelled grenades away from combat vehicles. APS technology enhances force protection and survivability, especially when combined with a passive armor protection system.
Iron Fist Active Protection System
The Iron Fist is a full spectrum active protection system with soft and hard kill counter-measures that provides enhanced survivability of platforms ranging from light vehicles to heavy armored fighting vehicles (AFVs).
Designed to protect soldiers and vehicles from anti-armor threats, the Iron Fist rapidly and reliably detects, tracks and neutralizes anti-tank rockets (i.e. RPG), anti-tank guided missiles (ATGMs), kinetic energy and high explosive anti-tank(HEAT) rounds with two layers of active protection.
For optimal reliability, the system utilizes two independent sensing techniques: radio frequency (RF) and passive infra-red (IR). Upon a threat warning, a long-range soft kill electrooptical jammer engages the threat's tracking and sensing behavior. If needed, a close-range hard kill interceptor physically destroys or deflects the threat a safe distance from the defended platform. The blast interceptor effectively destroys or deflects an incoming threat with minimal fragmentation, minimizing collateral damage or injury to nearby personnel.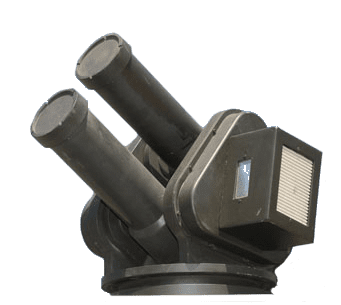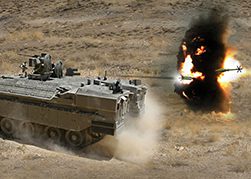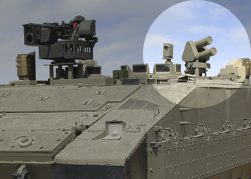 Iron Fist Light Decoupled Active Protection System
General Dynamics Ordnance and Tactical Systems in cooperation with Elbit Systems takes active protection to the next level with the Iron Fist Light Decoupled (IFL-D) Active Protection System (APS). IFL-D is a generic add-on configuration applicable for all kind of armored platforms from light 4×4 vehicles up to medium and heavy Armor Fighting Vehicles (AFV).
The System's hard-kill concept is based on intercepting the threat by launching a small warhead and initiating it at a safe distance from the protected platform, at a precisely calculated moment, and defeating the threat through a shock-wave effect.
The revolutionary design of the IFL-D minimizes the dimensions of the APS while maintaining combat efficacy and force protection. The system's scale facilitates rapid integration onto the full range of combat vehicles and its dimensions open new possibilities to equip new vehicles with APS, as well as upgrade legacy platforms of which size, weight and power constraints are a challenge.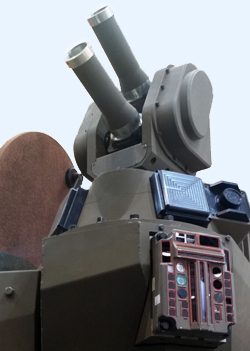 Enhancing the self defense capacity of armored platforms for the ultimate in soldier protection.


Delivering The Best To The Best®
---
General Dynamics Ordnance and Tactical Systems is a global aerospace and defense company. We are a committed to providing the U.S. military and its allies with an extensive range of overarching products that provide a cutting-edge advantage to our war fighters. A General Dynamics Company.
Corporate Headquarters:
11399 16th Court N., Suite 200
St. Petersburg, FL  33716
Main Number: (727) 578-8100