NEWS AND EVENTS
The Latest News, Press Releases and Events
NEWS AND EVENTS
The Latest News, Press Releases and Events
April 27, 2023
GENERAL DYNAMICS ORDNANCE AND TACTICAL SYTEMS RECEIVES $217M TASK ORDER TO INCREASE 155MM ARTILLERY SHELL BODY CAPACITY
ST. PETERSBURG, Fla. – General Dynamics Ordnance and Tactical Systems (OTS), a business unit of General Dynamics (NYSE:GD), announced today it has been awarded a $217M task order to increase 155mm artillery projectile metal parts production at its northeast Pennsylvania operations. This task order, awarded under a recently modified $1.48 billion Army contract supporting the manufacture of large-caliber projectile metal parts and mortar shell bodies, will fund the modernization and expansion of 155mm projectile metal parts capacity at the Scranton Army Ammunition Plant and General Dynamics Wilkes-Barre facility, with both ramping up production by the end of fiscal year 2025.
"We take great pride in the U.S. Army's decision to further invest in its industrial partners and for General Dynamics to play such an important role in accelerating new artillery production capacity," said Kevin Wall, senior vice president and general manager at General Dynamics-OTS. "In close collaboration with the US Army, our teams are taking great strides to achieve critical increases in artillery production".
About General Dynamics
General Dynamics is a global aerospace and defense company that offers a broad portfolio of products and services in business aviation; ship construction and repair; land combat vehicles, weapons systems and munitions; and technology products and services. General Dynamics employs more than 100,000 people worldwide and generated $39.4 billion in revenue in 2022. More information about General Dynamics Ordnance and Tactical System is available online at www.gd-ots.com.
Media Relations
Contact: Berkley Whaley
Tel: (727) 578-8367
Berkley.Whaley@gd-ots.com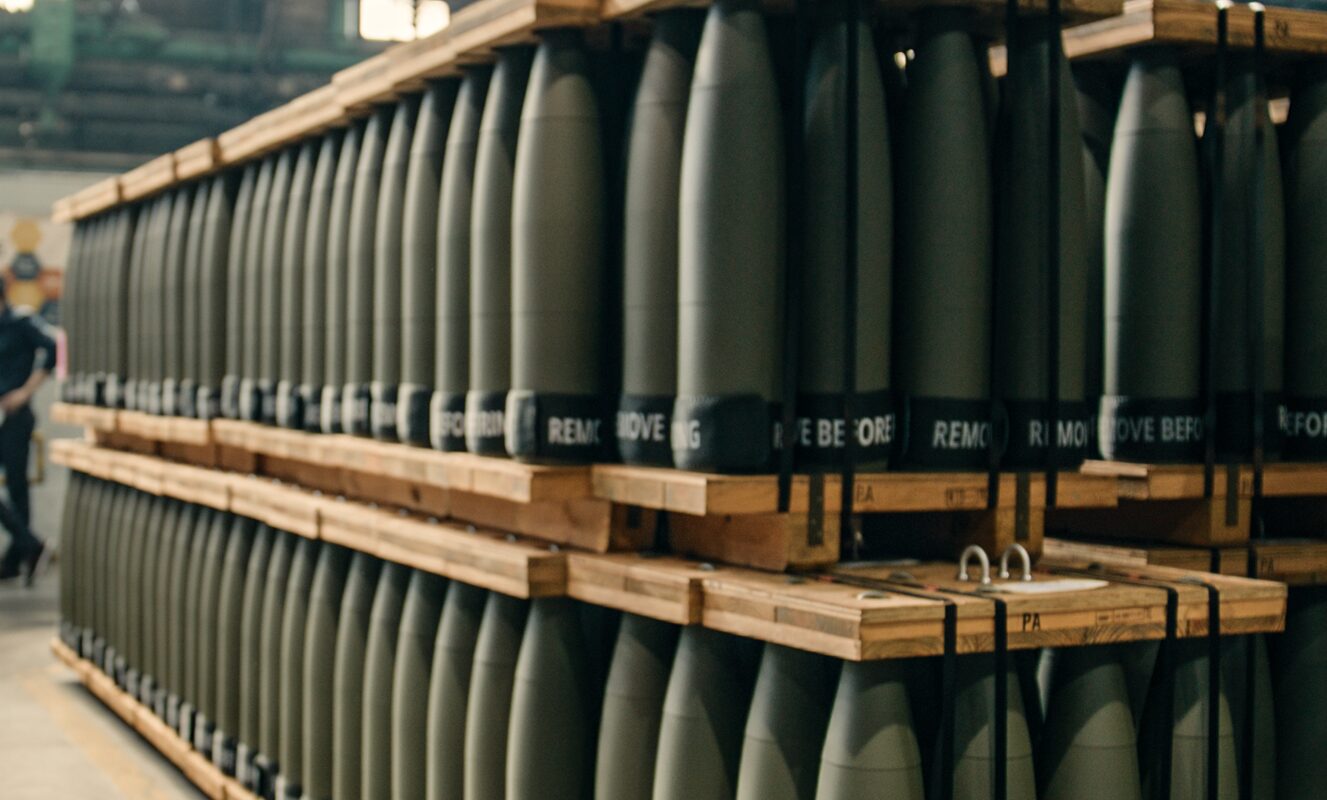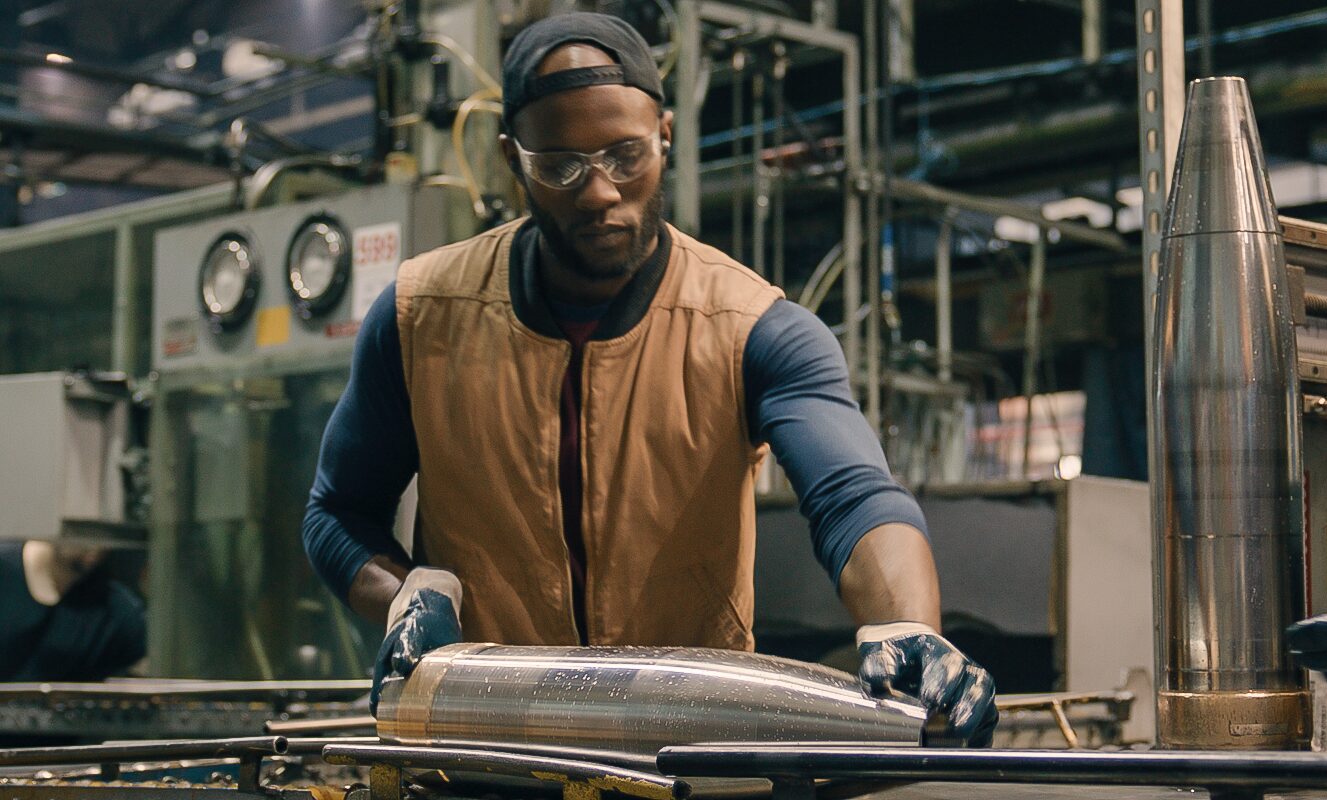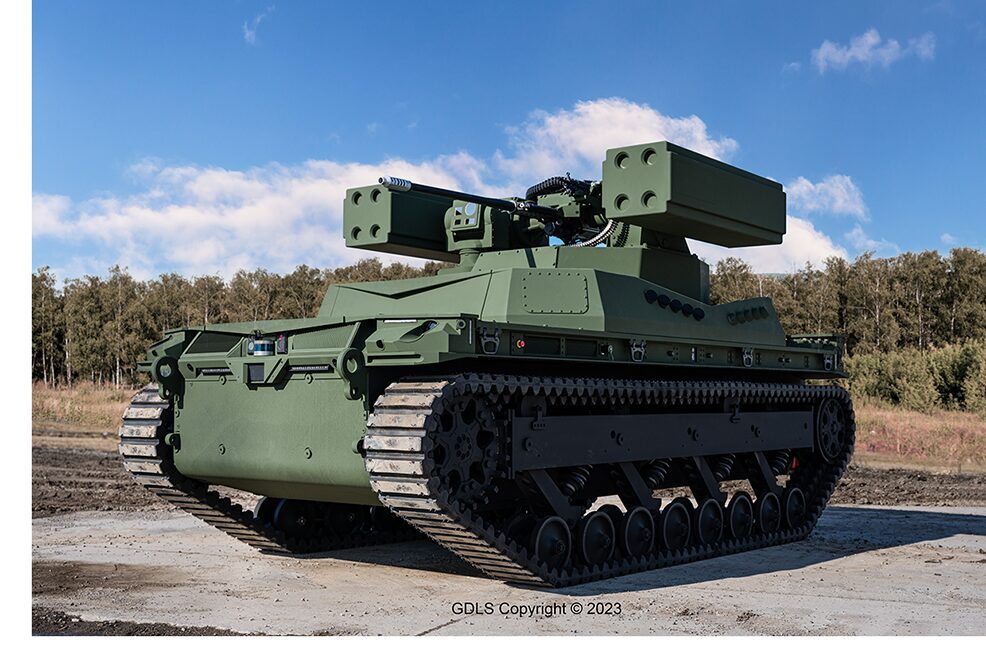 March 23, 2023
GENERAL DYNAMICS ORDNANCE AND TACTICAL SYTEMS RECEIVES $217M TASK ORDER TO INCREASE 155MM ARTILLERY SHELL BODY CAPACITY
Reston, Va. – Three business units of General Dynamics (NYSE:GD) will be among the exhibitors at the Association of the U.S. Army's Global Force Symposium & Exposition, scheduled for March 28 to 30, 2023, at the Von Braun Center in Huntsville, Ala.
Following is a list of General Dynamics products and solutions that will be displayed at the event.
In addition, from 0945-1115 on March 28, Aaron Mebust, General Dynamics Mission Systems Vice President and Director, GPS Source, will participate in a panel discussion on the topic of "Designing the Army of 2040." Joining Aaron on the panel will be:
LTG Richard Coffman (DCG, Army Futures Command)
LTG Dennis McKean (DCG, Futures and Concepts, Army Futures Command)
Willie Nelson (Dep. Assistant Secretary of the Army, Research & Technology)
Alex Wang (Founder and CEO, Scale AI)
Nicole Funk (Managing Director, Deloitte Consulting), Moderator
General Dynamics Land Systems (Booth 631)
TRX SHORAD: The modular Tracked Robot 10-ton (TRX) technology demonstrator supports Army objectives for a Robotic Combat Vehicle. Displayed at Global Force with short-range air defense (SHORAD) payload for the first time, this TRX variant is the latest innovation within Land Systems' counter-Uncrewed Aerial Systems (c-UAS) family of vehicles. The TRX SHORAD brings a new dimension of combat power in SHORAD battalions and provides autonomy within a tiered, layered air defense. TRX's flatbed design integrates any payload and has a class-leading payload-to-chassis ratio of 1:1. TRX is able to maneuver at speed with all formations and is transportable on CH-47 and C-130 aircraft. TRX also generates exportable power to support mission command operations and is hybrid-electric in support of the Army's climate and electrification strategy.
Stryker Leonidas (scale model): Epirus' proven Leonidas high-power microwave array adds counter-electronics capability to the Stryker family of vehicles at the tactical edge of the battlefield. Stryker Leonidas' unlimited magazine depth for counter-electronics missions – c-UAS among them – adds a key level to layered, mobile short-range air defense (M-SHORAD). Stryker Leonidas features on-board and networked target acquisition and the mobility to accompany all maneuver formations. The leap-ahead technology has successfully defeated individual targets and swarms of drones during field demonstrations.
General Dynamics Mission Systems (Booth 431)
GPS Source unveils family of Assured PNT solutions: GPS Source is unveiling a new suite of Assured Positioning, Navigation, and Timing (PNT) products for GPS-challenged and GPS-denied environments. This family of products is based on DoD- and Army-defined threat conditions and has scalable, low-cost and easy-to-install solutions for the great majority of the Army tactical ground vehicle fleet. Both the Fight Tonight solution and the MRPA Horizon Nuller are available today and in use by U.S. Army units or friendly forces. The HALO Assured PNT System, which provides Assured PNT capability in GPS-denied environments, will be production-ready by the end of 2023. All three solutions are drop-in replacements for existing hardware and can be installed at the unit level.
Shadowcat radio: The new Shadowcat radio provides a modern, affordable, resilient radio for squad-level communications in contested environments. Its advanced RF technology makes it less detectable and susceptible to interference and adversaries' jamming attempts of the radio's transmission. As additional Shadowcats are added to the network, they work together, offering the resilience of distributed, cooperative beamforming that increases the effective signal power, increases communication range and provides directional diversity to overcome physical obstructions, such as foliage, buildings and jamming.
Integrated Mission Planning and Airspace Control Tools (IMPACT) demo: The IMPACT demo will show how the IMPACT software suite converges the mission-planning capabilities of the Aviation Mission Planning Systems (AMPS) with the airspace control capabilities of the Tactical Airspace Integration System (TAIS) into a single, role-based, hardware-agnostic, software-centric solution. IMPACT will span command post, mobile/handheld and mounted computing environments, including the Aviation Mission Command Server (AMCS) on aviation platforms and will provide for greater Army, joint and partner nation interoperability.
General Dynamics Ordnance and Tactical Systems (Booth 431)
Iron Fist Active Protection System (APS): Iron Fist is the trusted Active Protection System responsible for safeguarding our nation's most valuable asset, the U.S. soldier. Iron Fist is an active protection system that uses independent optical sensors, tracking radar, launchers and countermeasure munitions to defeat threats at a safe distance from the defended combat vehicles. The system provides 360-degree, next-generation protection coverage for crew and vehicle survivability in both open terrain and urban environments. Its low-SWaP, high-modularity design and ease of integration position Iron Fist as an optimal active protection solution for any fighting vehicle. GD-OTS and Elbit Systems have teamed to offer this superior solution to protect our soldiers.
Individual Assault Munition (IAM): Nested in the U.S. Army's Soldier Lethality requirement, the IAM is a force enabler that will allow U.S. forces to dominate complex and urban terrain and to engage targets from protected positions without exposing soldiers to enemy fires and effects. The one-shot, disposable, shoulder-launched weapon will combine the best capabilities of the M72 Light Anti-Tank Weapon, M136 Anti-Tank Weapon, M136E1 and M141 Bunker Defeat Munition into a single munition. GD-OTS and Dynamit Nobel Defence (DND) have teamed to leverage DND's Recoilless Grenade Weapon (RGW) family of shoulder-launched munitions to satisfy the IAM requirements.
For more information on these solutions or for stock imagery, contact our media representatives:
Follow us on Twitter during the show.
About General Dynamics. Headquartered in Reston, Virginia, General Dynamics is a global aerospace and defense company offering a broad portfolio of products and services in business aviation; ship construction and repair; land combat vehicles, weapons systems and munitions; and technology products and services. General Dynamics employs more than 100,000 people across 65 countries worldwide and in all 50 U.S. states, generating $39.4 billion in revenue in 2022. More information is available at www.gd.com.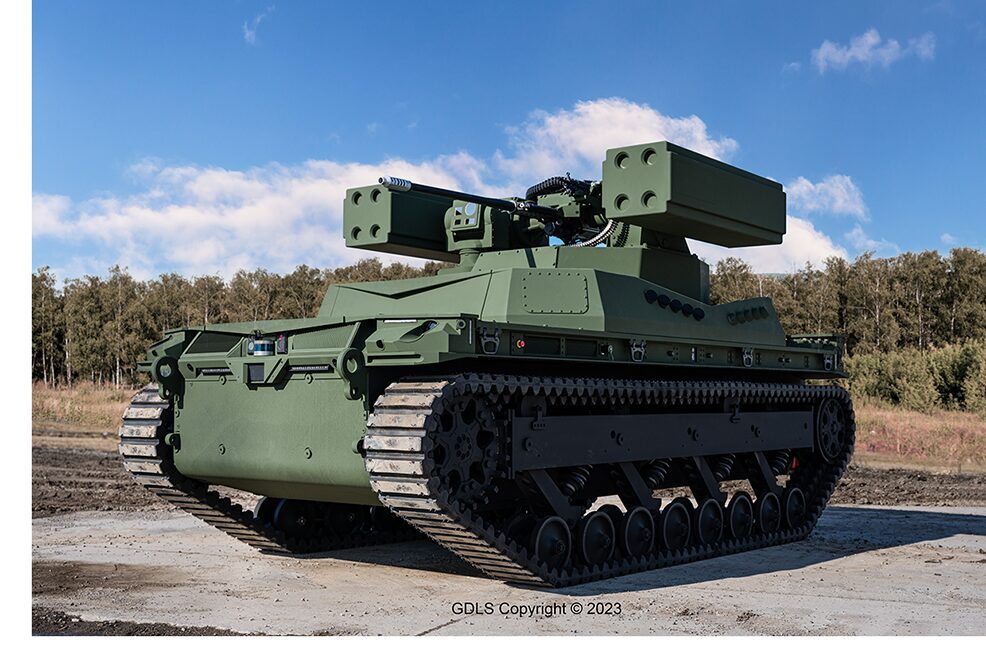 Media Inquiries
All media inquiries should be directed to the General Dynamics Ordnance and Tactical Systems Public Affairs Office.
For all other inquiries, please visit our Contacts Page
We use cookies to enhance your website experience. By continuing to visit this site, you agree to our use of cookies. Learn More.

Delivering The Best To The Best®
---
General Dynamics Ordnance and Tactical Systems is a global aerospace and defense company. We are a committed to providing the U.S. military and its allies with an extensive range of overarching products that provide a cutting-edge advantage to our war fighters. A General Dynamics Company.
Corporate Headquarters:
100 Carillon Parkway
St. Petersburg, FL  33716
Main Number: (727) 578-8100