SMALL CALIBER AMMUNITION
5.56 and .50 Caliber Ammunition
SMALL CALIBER AMMUNITION
5.56 and .50 Caliber Ammunition
WHEN THE SHOT COUNTS
General Dynamics Ordnance and Tactical Systems has a long legacy of producing high quality ammunition.
We are committed to innovation and continuous improvement in developing new products that
meet our customers evolving needs.
5.56 M1037 Frangible Short-Range Training Ammunition (SRTA) rounds are designed for use on ranges where ricochet and stray bullets present a problem. The unique design of the M1037 SRTA bullet allows it to match the accuracy of conventional ammunition at 100m, while reducing maximum range to 600m.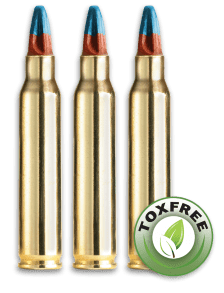 The 0.50 caliber (12.7 mm) RRA Ball and Tracer ammunition provide the same ballistic characteristics of full range operational ammunition up to 800m. The tracer version is a ballistic match to the ball round. It is designed to function in M2HB and QCB machine guns, and most common sniper rifles at extreme temperatures, without any auxiliary equipment or modifications.
The 0.50 caliber RRA has a maximum range of 3,500 m (3,827 yd.,) roughly 50% shorter than that of conventional service ammunition. This is a major advantage when training near urban areas, since users can fire the 0.50 caliber RRA on a 7.62 mm range, without changing the maximum distance of the safety template.
The Sniper Elite® 0.50 caliber (12.7mm) Ball and AP (Armor-Piercing) family of ammunition increased accuracy over traditional Ball and AP cartridges. This family of ammunition is compatible with all common sniper rifles and produces a recoil similar to that of an M33 ball cartridge. Sniper Elite® Ball and AP cartridges are an interchangeable, ballistically-matched sniper family. Both cartridges have a trajectory and mean point of impact at 1,000 m (1,094 yds.)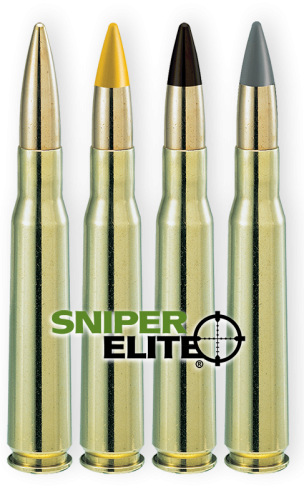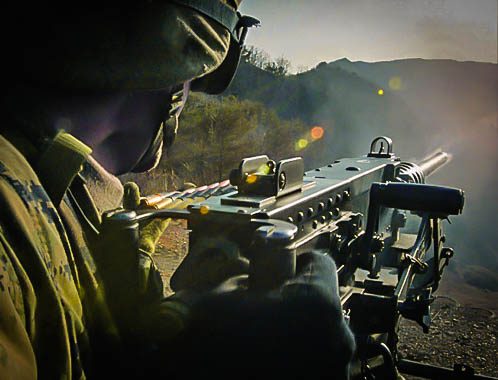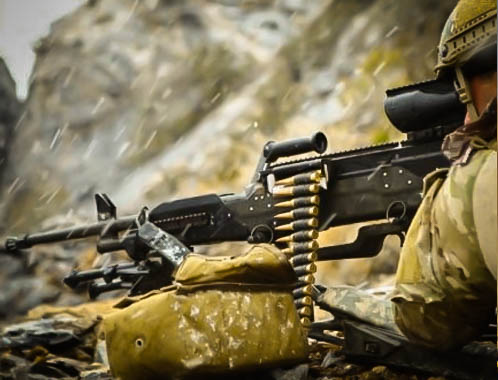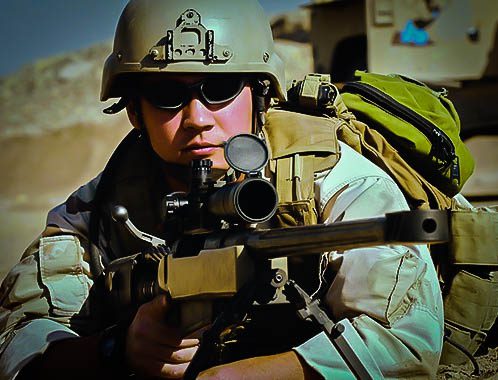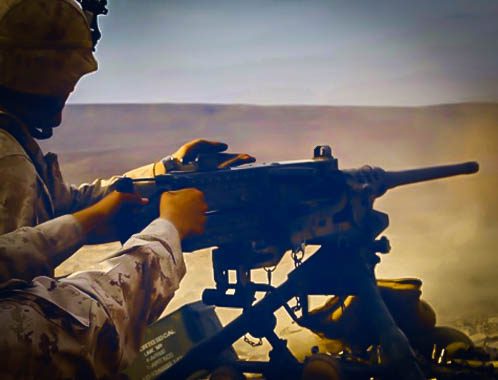 We use cookies to enhance your website experience. By continuing to visit this site, you agree to our use of cookies. Learn More
.

   Delivering The Best To The Best®
---
General Dynamics Ordnance and Tactical Systems is a global aerospace and defense company. We are a committed to providing the U.S. military and its allies with an extensive range of overarching products that provide a cutting-edge advantage to our war fighters. A General Dynamics Company.
Corporate Headquarters:
100 Carillon Parkway
St. Petersburg, FL  33716
Main Number: (727) 578-8100