SMALL CALIBER AMMUNITION
.50 Caliber Sniper Elite®
SMALL CALIBER AMMUNITION
.50 Caliber Sniper Elite®
.50 Caliber Sniper Elite
Ball and Armor-Piercing Ammunition
The Sniper Elite® 0.50 caliber (12.7mm) Ball and AP (Armor-Piercing) family of ammunition increased accuracy over traditional Ball and AP cartridges. This family of ammunition is compatible with all common sniper rifles and produces a recoil similar to that of an M33 ball cartridge.
Sniper Elite® Ball and AP cartridges are an interchangeable, ballistically-matched sniper family. Both cartridges have a trajectory and mean point of impact at 1,000 m (1,094 yds.)
The projectile design of the Sniper Elite® Ball and AP cartridges was optimized and all components are produced with very tight tolerances, for greater accuracy. This ammunition has an average radius dispersion of approximately 0.85 MOA (Minute of Angle,) at 1,000 m (1,094 yds.)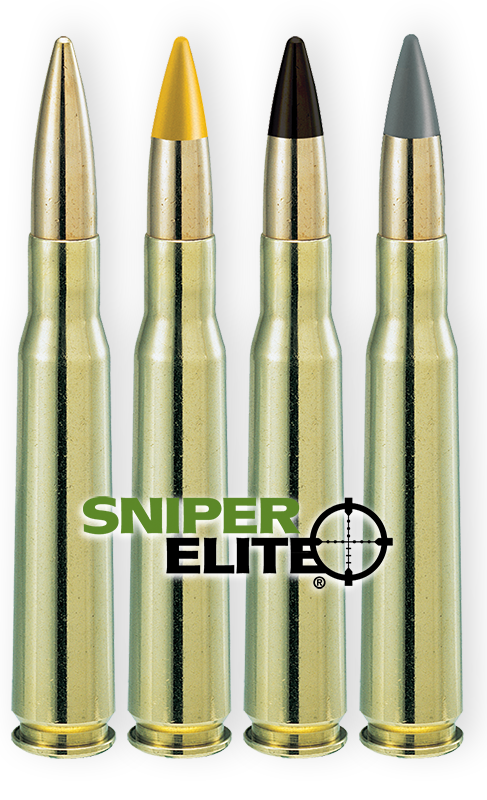 The Sniper Elite® Ball and AP cartridges provide low target dispersion at long ranges providing greater accuracy on target.
The Sniper Elite® Ball cartridge is available with spotter-flash-on-impact tracer option (known as TPS.) The Sniper Elite® AP cartridge is also available with an optional incendiary function (API.) In all, four projectile configurations are available.
Advantages
Low recoil, noise and muzzle flash
Extremely low cartridge case extraction force
Bright flash upon target impact with Sniper Elite® TPS Ball cartridges, allowing clear identification of the impact area
Sniper Elite® API cartridges will defeat strategic targets at long ranges (22 mm armor plate at 400 m)
The seamless transition from the Sniper Elite® Ball to AP allows economical training with Ball, while maintaining operational readiness with AP
Non-toxic bullets eliminate environmental soil contamination
Sniper Elite® Ball and AP Projectiles available in 4 Configurations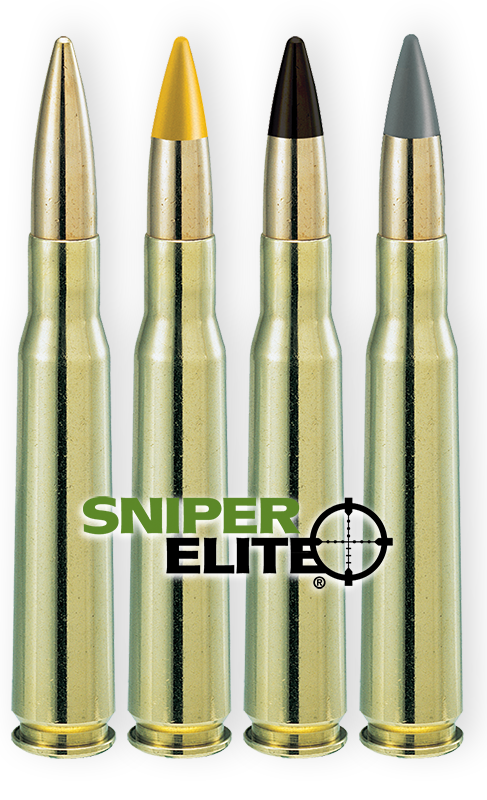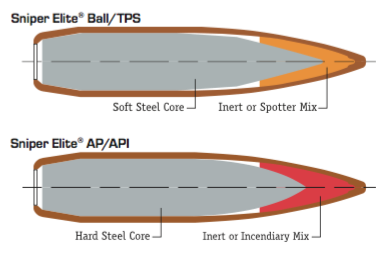 We use cookies to enhance your website experience. By continuing to visit this site, you agree to our use of cookies. Learn More
.

   Delivering The Best To The Best®
---
General Dynamics Ordnance and Tactical Systems is a global aerospace and defense company. We are a committed to providing the U.S. military and its allies with an extensive range of overarching products that provide a cutting-edge advantage to our war fighters. A General Dynamics Company.
Corporate Headquarters:
100 Carillon Parkway
St. Petersburg, FL  33716
Main Number: (727) 578-8100