MEDIUM CALIBER AMMUNITION
30mm X 173 XM1170
MEDIUM CALIBER AMMUNITION
30mm X 173 XM1170
30mm x 173 XM1170
Ammunition Series
General Dynamics-OTS has been producing 30mm ammunition for over 40 years. Our experience in design, development and manufacturing of these cartridges establishes General Dynamics as a globally recognized supplier of high-quality ammunition.
The 30mm x 173 XM1170 series of ammunition includes armor-piercing, anti-personnel, airburst and low-cost training ammunition providing enhanced accuracy, penetration and lethality designed specifically for the XM813 weapon system and the Stryker platform. When fired from the Stryker platform the XM1170 series of ammunition will defeat a wide spectrum of threats on the battlefield, while also providing the gunners with ballistically-matched training solutions.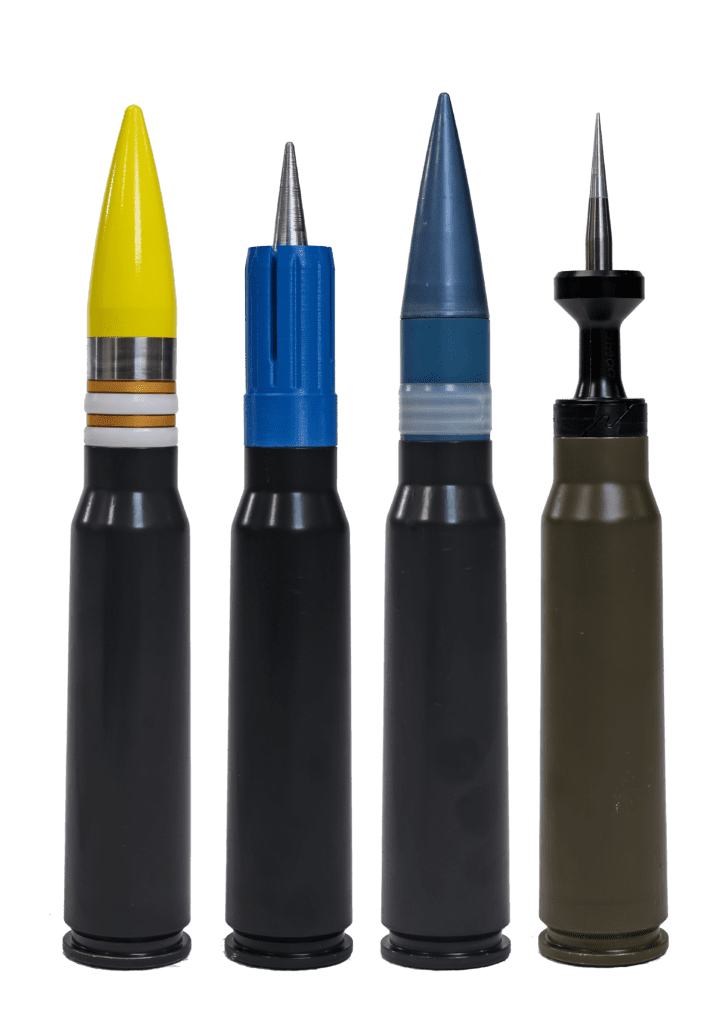 Delivering The Best To The Best®
---
General Dynamics Ordnance and Tactical Systems is a global aerospace and defense company. We are a committed to providing the U.S. military and its allies with an extensive range of overarching products that provide a cutting-edge advantage to our war fighters. A General Dynamics Company.