AIRCRAFT GUN AND GUN SYSTEMS
20mm M61A1/M61A2 Gatling Gun
AIRCRAFT GUN AND GUN SYSTEMS
M61A1/M61A2 Gatling Gun
M61A1/M61A2
20mm Gatling Gun
The M61A1 and M61A2 Gatlin guns are externally powered six-barrel 20mm Gatling gun systems that offer lightweight, highly lethal combat support for a variety of air, land and sea platforms.
The M61A1 and M61A2 increases multiple-hit probabilities when compared to single barrel guns operating at lower rates of fire. The M61A1 and M61A2 weapons provide reliability up to 10 times greater than single-barrel guns.
The M61A2 shares the same features as the M61A1, but is 20 percent lighter. The M61A2 will meet or exceed the M61A1 gun's reliability, maintainability and supportability features. The M61A2 is available for applications where weapon system weight reduction is critical.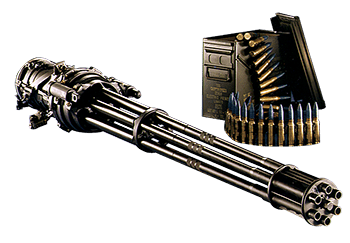 M61A1/M61A2 Specifications
Weight
M61A1
M61A2

248 pounds (112.5 kg)
202 pounds (light barrel),
228 pounds (heavy barrel) (91.6, 103.4 kg)

Rate of fire

4,000/6,000 shots per minute

Dispersion

8 milliradians diameter, 80 percent circle

Muzzle velocity

3,380 feet (1,030m) per second

Average recoil force
@ 4,000 shots per minute
@ 6,000 shots per minute


2,133 pounds (9.4 kN)
3,200 pounds (14.2 kN)

Drive system

Hydraulic, electric, pneumatic

Feed system

Linked or linkless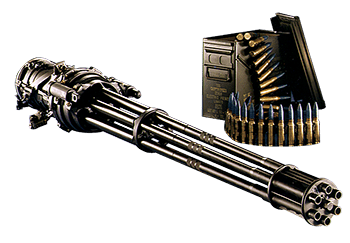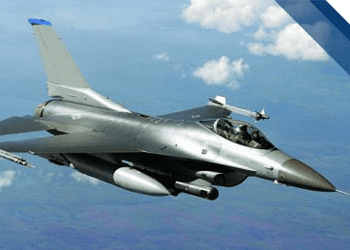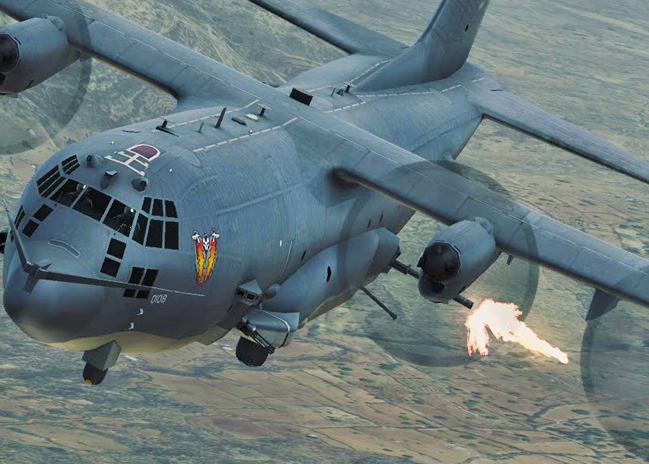 We use cookies to enhance your website experience. By continuing to visit this site, you agree to our use of cookies. Learn More.

   Delivering The Best To The Best®
---
General Dynamics Ordnance and Tactical Systems is a global aerospace and defense company. We are a committed to providing the U.S. military and its allies with an extensive range of overarching products that provide a cutting-edge advantage to our war fighters. A General Dynamics Company.