MISSILE COMPONENTS
Control Actuator Systems (CAS)
MISSILE COMPONENTS
Control Actuator Systems (CAS)
Control Actuator Systems (CAS)
General Dynamics Ordnance and Tactical Systems is a premier developer, manufacturer and integrator of Electromechanical Servo-Control Actuation Systems (CAS). For over 30 years, we have provided full service engineering and manufacturing of custom electromechanical control actuation systems used to guide the flight trajectories of rockets, missiles, and space interceptors.  These CAS are used to control fin positions for aerodynamic maneuvers as well as propulsion levels for exoatmospheric trajectory control.
We design CAS solutions that survive 30,000g gun launches prior to performing the fin control actuation.  Our tactical CAS designs work under extreme thermal and vibration environments while having the highest dynamic performance in the small, lightweight packages.  Our space system products, built under the highest level of quality assurance, provide ultra-fast response times that allow "kill vehicles" to precisely intercept the correct location on incoming ICBM warheads.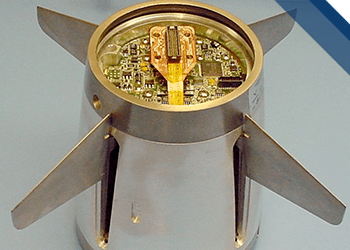 Delivering The Best To The Best®
---
General Dynamics Ordnance and Tactical Systems is a global aerospace and defense company. We are a committed to providing the U.S. military and its allies with an extensive range of overarching products that provide a cutting-edge advantage to our war fighters. A General Dynamics Company.
Corporate Headquarters:
11399 16th Court N., Suite 200
St. Petersburg, FL  33716
Main Number: (727) 578-8100