PAN-TILT MOTOR SYSTEMS
Vector-100 Pan-Tilt System
PAN-TILT MOTOR SYSTEMS
Vector-100 Pan-Tilt System
Vector-100 Precision Pan-Tilt System
The Vector-100 precision pan-tilt system combines our high power DC torque motor and high accuracy resolvers directly coupled to the payload for maintenance free operation with zero backlash. With a payload capacity of up to 100 pounds the Vector-100 is ideally suited for multi-sensor platforms. The integrated 16 bit resolver is directly coupled to each axis for superior control and accuracy, making it ideal for long-range electro-optical and infrared camera systems. The Vector-100 System's benefits include:
Vector-100 Advantages:
Direct drive technology provides maintenance-free operation with zero backlash
High resolution and precision, allow for long-range pointing accuracy and stability
Precise and smooth operation at all speeds
Lower cost of ownership
Versatile multi-sensor payloads configurations
Vector-100 Features:
Built-in control electronics and software provide precise, smooth motion at all speeds. An integrated slip ring is standard on every unit, providing continuous rotation in the pan axis. The Vector-100 is also available with optional inertial gyro-stabilization, making it ideal for applications requiring dynamic position control. Additional features include:
Direct drive torque motors
16 bit high accuracy resolver technology
360° continuous pan angle
Environmentally sealed to IP67 standard
Smooth low speed motion to 0.01°/sec
Gyro-stabilization (optional)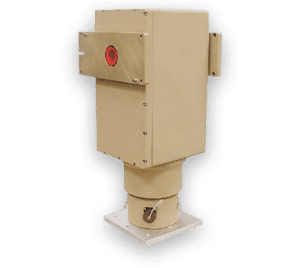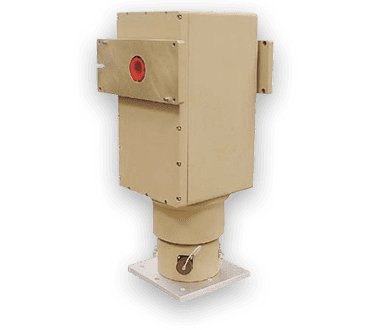 We use cookies to enhance your website experience. By continuing to visit this site, you agree to our use of cookies. Learn More.

   Delivering The Best To The Best®
---
General Dynamics Ordnance and Tactical Systems is a global aerospace and defense company. We are a committed to providing the U.S. military and its allies with an extensive range of overarching products that provide a cutting-edge advantage to our war fighters. A General Dynamics Company.