COMMERCIAL EXPLOSIVE WASTE DISPOSAL SERVICES
Automotive Industry Recycling
COMMERCIAL EXPLOSIVE WASTE DISPOSAL SERVICES
Automotive Industry Recycling
Automotive Occupant Restraint Recycling
Airbag Recycling & Explosive Waste Disposal Services
General Dynamics Ordnance and Tactical Systems Munition Services provides complete explosive waste disposal services including automotive occupant restraint recycling. Deploying airbags prior to placing them in the trash was, at one time, manufacturer recommended and common practice. It is no longer legal to deploy and then dispose of automotive airbags in the trash. We can safely handle your inflators and airbag modules as hazardous material for recycle, not hazardous waste.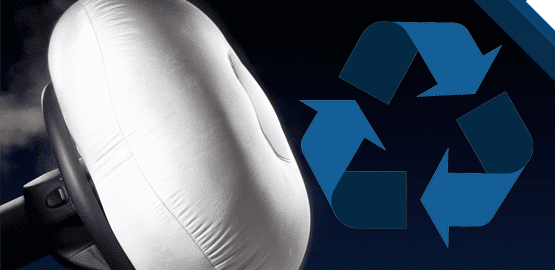 We can handle your inflators and airbag modules as hazardous material for recycle, or as hazardous waste.
Automotive Occupant Restraint Materials Handled:
Igniters/Initiators
Inflators
Seat Belt Pretensioners
Propellants/Gas Generants
Explosive Contaminated Manufacturing Waste (Trash)
Non-combustible contaminated materials (eg. metals, machinery)
We Provide Assistance with:
Hazardous Waste Characterization & Evaluation (on-site if needed)
Obtaining EPA Hazardous Waste Generator Numbers
Preparation of Waste Characterization Profiles
Obtaining DOT classifications and shipping authorizations
On-Site DOT Complaint Packaging, Labeling, and Marking
Preparation of Hazardous Waste and Manifests and Land Ban Forms
Preparation of Non-Hazardous Waste Manifests or Bill of Landing
Transportation Arrangements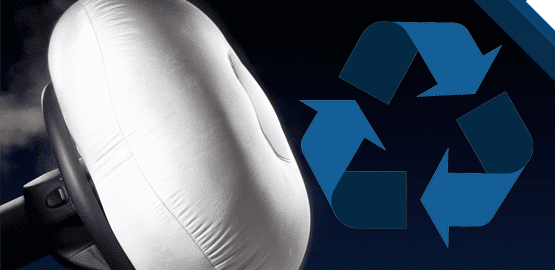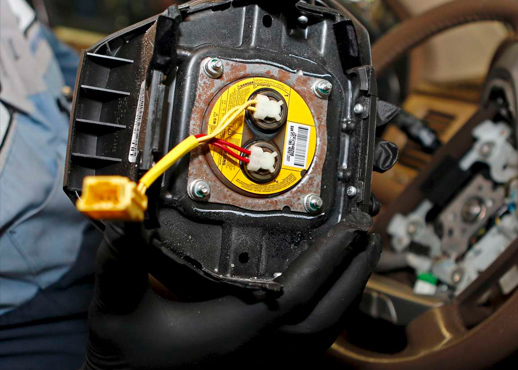 Benefits of Our Services:
Your Liability is Limited by using our expertise with your regulatory compliance and required documentation and by using controlled incineration versus open burning/open detonation to minimize potential for long-term liability
We handle all of your waste materials with the highest level of safety, security, and accountability
We ensure your ash and recyclable materials are properly handled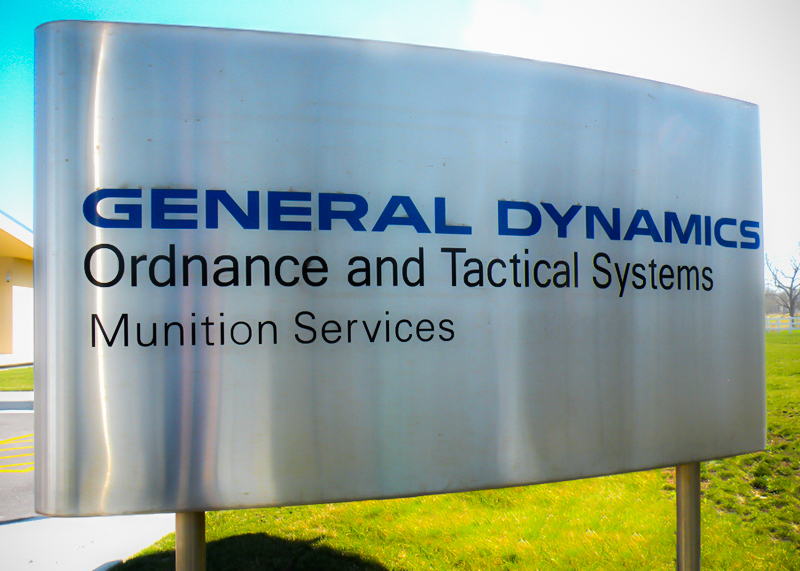 Our Facilities and Operations:
Are permitted and comply with EPA RCRA, MACT, and NPDES regulations
Comply with ATF and OSHA regulations, and DoD Contractors Safety Manual for safety and security requirements
Safety and Security
Highly trained employees
24-hour security surveillance
Continuous process control
Video monitoring of operations, gates and magazines
Hazard reviews of all wastes and operations
Controlled access to waste treatment, storage and disposal facilities
Computerized waste tracking for accountability
High security magazines with IDS
ISO 9001-2008 Registere

We use cookies to enhance your website experience. By continuing to visit this site, you agree to our use of cookies. Learn More
.

   Delivering The Best To The Best®
---
General Dynamics Ordnance and Tactical Systems is a global aerospace and defense company. We are a committed to providing the U.S. military and its allies with an extensive range of overarching products that provide a cutting-edge advantage to our war fighters. A General Dynamics Company.
Corporate Headquarters:
100 Carillon Parkway
St. Petersburg, FL  33716
Main Number: (727) 578-8100